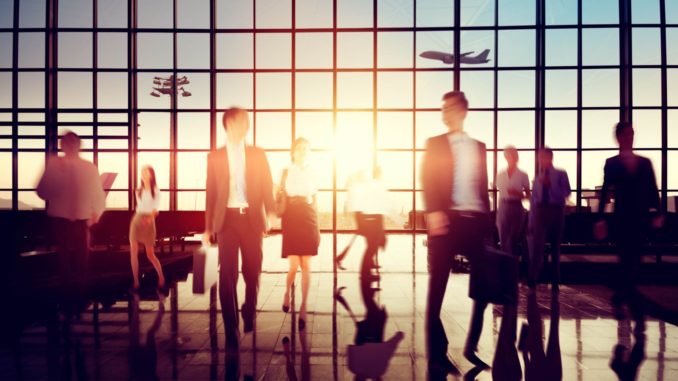 A series of airline and airport strikes across the UK could cause misery for travellers wanting to get away this christmas.
British Airways Cabin Crew are set to walk out for 48 hours on Christmas Day and Boxing Day in action called by the Unite union. In a second swipe by Unite, Swissport ground staff  are set to walk out on the 23rd and 24th December.
Swissport are the ground handling agents for most of the UK's major airports including Cardiff Airport. However Aviation Wales understands that there are less than 5 members of staff at Cardiff Airport who are members of Unite meaning the disruption there is likely to be minimal as shifts could easily be changed to ensure non unite members are working on those days. A spokesperson for Cardiff Airport said "There will be no impact from the swissport strikes at cardiff and we'll be operating business as usual. "
London Gatwick, Bristol, Stansted, Manchester and Luton are all likely to be severely affected by the Swissport action. Unite members voted by 62.5% to reject a three-year pay deal. Unite said the offer "barely keeps pace with inflation, while eroding terms and conditions, including freezing overtime payments".
British Airways Cabin Crew are also striking over pay as Unite says that cabin crew who joined as mixed fleet crew since 2010 are paid less than colleagues who joined before 2010. They rejected a 2% pay deal.
The strike by British Airways staff is expected to affect around 40,000 journeys booked over the festive period a move which British Airways management called "calculated and heartless" adding that the "action is completely unnecessary and we are determined that it will fail"
In a separate move, Virgin Atlantic pilots who represented by the Professional Pilots Union PPU have also voted for industrial action but stopped short of a strike. The action will see pilots withhold "pilot goodwill" to Virgin Atlantic and is being carried out as the PPU, which broke away from the British Airline Pilots Association (BALPA), wants Virgin Atlantic to only recognise the PPU as the union for its pilots effectively shutting out BALPA. BALPA said its pilots will be "working as normal"