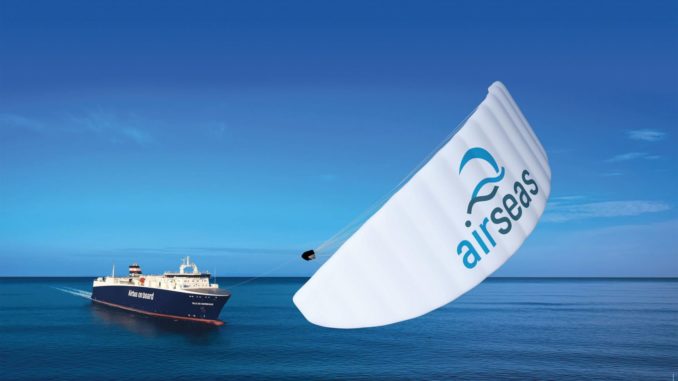 European aerospace company Airbus has said it is planning to add its aeronautical expertise to an innovation that could revolutionize maritime transport.
The SeaWing is a fully automated para-foil kite which is deployed from the front of the ship in order to "tow" the vessel through the water providing an increase in fuel economy of around 20%.
Developed by a team of environmentally-engaged engineers at Airbus start-up, AirSeas, the SeaWing is launched by the flick of a switch. The kite deploys, unfurls and operates automatically and sensors provide the system with constant meteorological and oceanic data to optimise performance of the para-foil.
When the towing effect is no longer required, the SeaWing is automatically recovered and is ready to use again.
Airbus has ordered the kite for use on its fleet of roll-on/roll-off (ro-ro) ships that transport large aircraft parts among its production sites in Europe and to the U.S.
It is expected to lower shipping costs by 20% and reduce Airbus' overall industrial environmental footprint by 8,000 tons of CO2 per year.
AirSeas CEO and founder Vincent Bernatets said "We are very proud that Airbus has confirmed its confidence in the SeaWing system after seeing our test results first-hand on their own ship" adding "This first ro-ro vessel installation opens the way for further pioneering deals on container ships, bulk freighters and ferries".
SeaWing has been designed for a rapid installation and most ships it could be installed during a regular stopover at a port of call making it a n attractive product for cargo fleets and other large vessels.