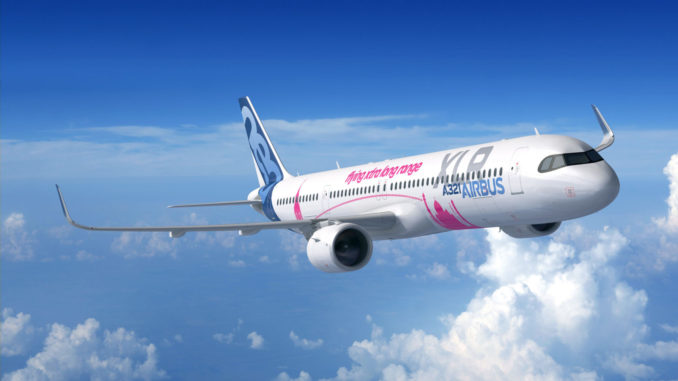 European airframer Airbus has continued to unveil customers for its extra long-range Airbus A321 that was announced earlier this week and the latest raft includes some big names.
American Airlines confirmed it was converting 30 of its A321neo orders into A321XLR's, with a further 20 options while Australian carrier Qantas put in an order for 36 of the type with 10 being a new order and 26 converted from A320neos.
Indigo partners also signed a Memorandum of Understanding (MoU) for 32 new A321XLR and the conversion of 18 A320neo orders.
Elsewhere Boeing secured orders for the Boeing 777 Freighter from China Airlines (6) and Turkmenistan Airlines (5).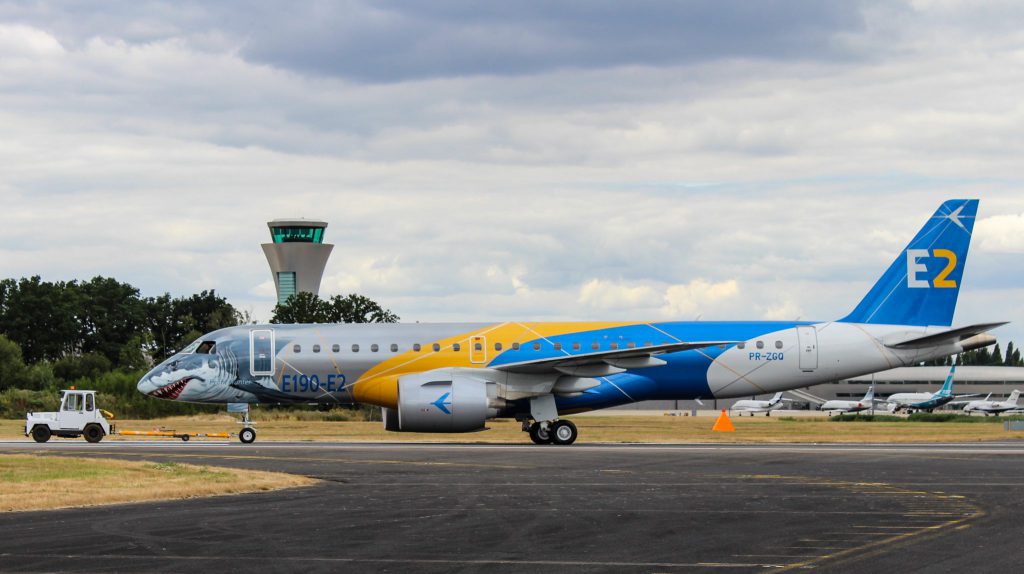 Dutch carrier KLM also became the latest customer for the Embraer E195-E2 when it ordered 15 of the type with the option to purchase 20 more.
Full Order List Paris 2019
| Customer  | Airline | Type | Status | Amount |
| --- | --- | --- | --- | --- |
| AirAsia | AirAsia | A321neo | Swap | 253 |
| Air Lease |   | A220-300 | Order | 50 |
| International Airlines Group | Level | 737 Max 8 | Order | 50 |
| International Airlines Group | Level | 737 Max 10 | Order | 50 |
| International Airlines Group | Vueling Airlines | 737 Max 8 | Order | 50 |
| International Airlines Group | Vueling Airlines | 737 Max 10 | Order | 50 |
| Saudia | Saudia | A320neo family | Option | 35 |
| American Airlines | American Airlines | A321XLR | Swap | 30 |
| Air Lease |   | A321XLR | Order | 27 |
| Qantas | Qantas | A321XLR | Swap | 26 |
| Air Lease |   | A321neo | Order | 23 |
| Undisclosed customer |   | ATR 72-600 | Order | 22 |
| KLM | KLM | E195 E2 | Order | 20 |
| United Airlines | United Airlines | E175 | Order | 20 |
| Nordic AIr Capital |   | ATR 42-600 | Order | 20 |
| Nordic AIr Capital |   | ATR 42-600 | Option | 20 |
| Nordic AIr Capital |   | ATR 42-600 | Option | 20 |
| Indigo Partners | Wizz Air | A321XLR | Order | 20 |
| Accipiter Holdings |   | A320neo | Order | 20 |
| American Airlines | American Airlines | A321XLR | Order | 20 |
| United Airlines | United Airlines | E175 | Option | 19 |
| Indigo Partners | Frontier Airlines | A321XLR | Swap | 18 |
| Cebu Pacific Air | Cebu Pacific Air | A330-900neo | Order | 16 |
| KLM | KLM | E195 E2 | Order | 15 |
| Saudia | Saudia | A321XLR | Order | 15 |
| Saudia | Saudia | A320neo | Order | 15 |
| Nordic AIr Capital |   | ATR 72-600 | Order | 15 |
| Nordic AIr Capital |   | ATR 72-600 | Option | 15 |
| Nordic AIr Capital |   | ATR 72-600 | Option | 15 |
| Undisclosed customer |   | SpaceJet M100 | Order | 15 |
| Indigo Partners | JetSmart | A321XLR | Order | 12 |
| China Airlines | China Airlines | A321neo | Order | 11 |
| Cebu Pacific Air | Cebu Pacific Air | A321XLR | Order | 10 |
| Cebu Pacific Air | Cebu Pacific Air | A321neo | Option | 10 |
| Korean Air | Korean Air | 787-9 | Order | 10 |
| Korean Air | Korean Air | 787-10 | Order | 10 |
| Qantas | Qantas | A321XLR | Order | 10 |
| Elix Aviation Capital | Elix Aviation Capital | ATR 42-600 | Order | 10 |
| Virgin Atlantic Airways | Virgin Atlantic Airways | A330-900neo | Order | 8 |
| International Airlines Group | Iberia | A321XLR | Order | 8 |
| International Airlines Group | Iberia | A321XLR | Option | 7 |
| International Airlines Group | Aer Lingus | A321XLR | Option | 7 |
| Virgin Atlantic Airways | Virgin Atlantic Airways | A330-900neo | Option | 6 |
| TAAG Angola Airlines | TAAG Angola Airlines | Q400 | Order | 6 |
| International Airlines Group | Aer Lingus | A321XLR | Order | 6 |
| China Airlines | China Airlines | 777F | Order | 6 |
| Cebu Pacific Air | Cebu Pacific Air | A320neo | Order | 5 |
| Air Lease |   | 787-9 | Order | 5 |
| Delta Air Lines | Delta Air Lines | A220-100 | Order | 5 |
| Undisclosed customer |   | ATR 42-600 | Order | 5 |
| Middle East Airlines | Middle East Airlines | A321XLR | Swap | 4 |
| Air Antilles | Air Antilles | DHC-6 Twin Otter | Order | 2 |
| Binter Canarias | Binter Canarias | E195 E2 | Order | 2 |
| Fuji Dream Airlines | Fuji Dream Airlines | E175 | Order | 2 |
| Atlantic Airways | Atlantic Airways | A320neo | Order | 2 |
| Air Tahiti | Air Tahiti | ATR 42-600 | Order | 2 |
| Easyfly | Easyfly | ATR 42-600 | Order | 1 |
| Turkmenistan Airlines | Turkmenistan Airlines | 777-200LR | Order | 1 |