Airbus' military transport aircraft the A400M has achieved full certification for the simultaneous dispatch of paratroopers from the type.
The certification reinforces its value to Air Force operators who will now be able to use the A400M to deploy up to 116 paratroopers from its two side doors (58 each side).
The certification flights were carried in coordination with the French Armament General Directorate (DGA) using paratroopers from the French and Belgian Armed Forces.
"This certification completes a challenging journey to achieve this next-generation capability. The achievement reinforces the strategic value the A400M already offers to air force operators and society, as demonstrated during Covid-19 times,"

Dirk Hoke, Chief Executive Officer of Airbus Defence and Space.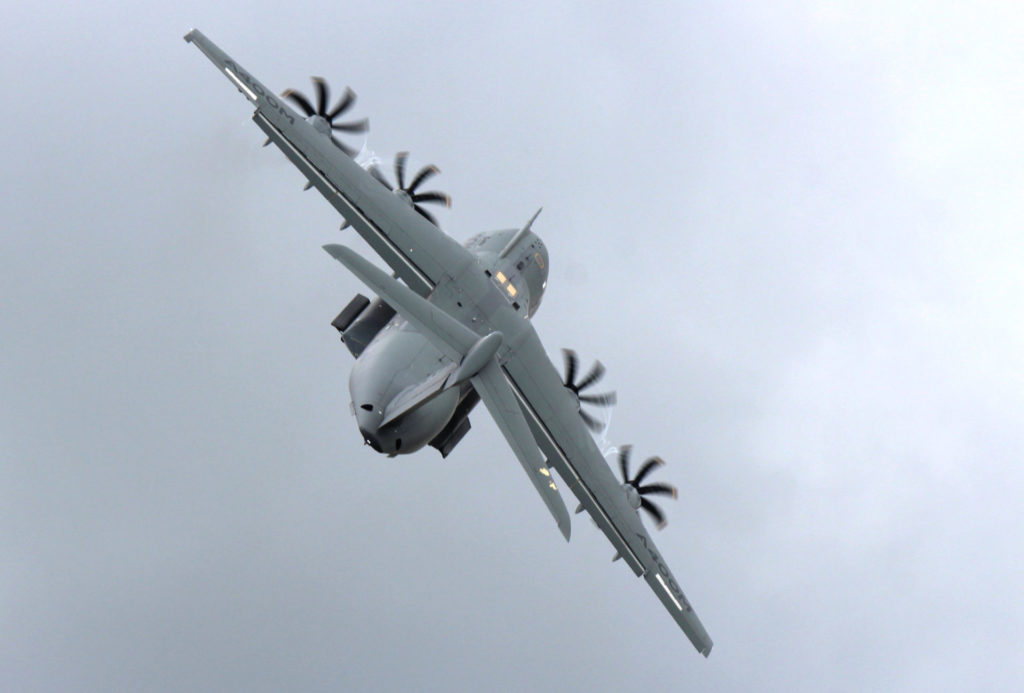 The Royal Air Force (RAF) currently uses the Lockheed C130J Hercules for parachuting troop deployment but the type is being phased out and type is due to leave RAF service in 2022 being replaced by the A400M Atlas C1 of which it has 20 (and 2 more on order).
The certification now means can carry 116 paratroopers who can jump two at a time from the ramp in freefall, or through the paratroop side doors with automatic parachute opening greatly increasing its operational possibilities.