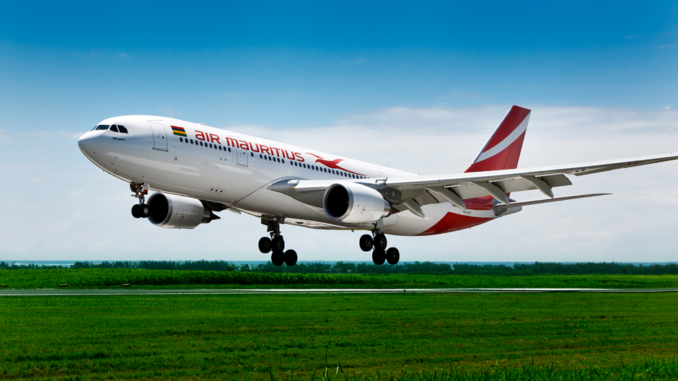 Airline doesn't expect tourism to recover until end of 2020
The island paradise of Mauritius is now on the verge of losing its national airline, Air Mauritius. The latest COVID-19 casualty broke the news this morning that it had taken the difficult decision to enter voluntary administration.
Air Mauritius's board of directors came to the decision that this step was necessary following "a complete erosion of the company's revenue base."
Air Mauritius, who fly to more than 20 destinations worldwide with a fleet of 14 aircraft is the second airline in as many days to enter voluntary administration. Virgin Australia took the same steps on Monday following the Australian Governments rejection of financial support.
The African airline's directors issued a letter to announce the plans following a series of talks to discuss the airlines future. The letter says this action has been taken in an effort to safeguard the airline during these unprecedented times. It goes on to say that in this current climate it doesn't expect to be able to meet its financial obligations. The airlines also doesn't expect travel demand to pick up until the end of 2020.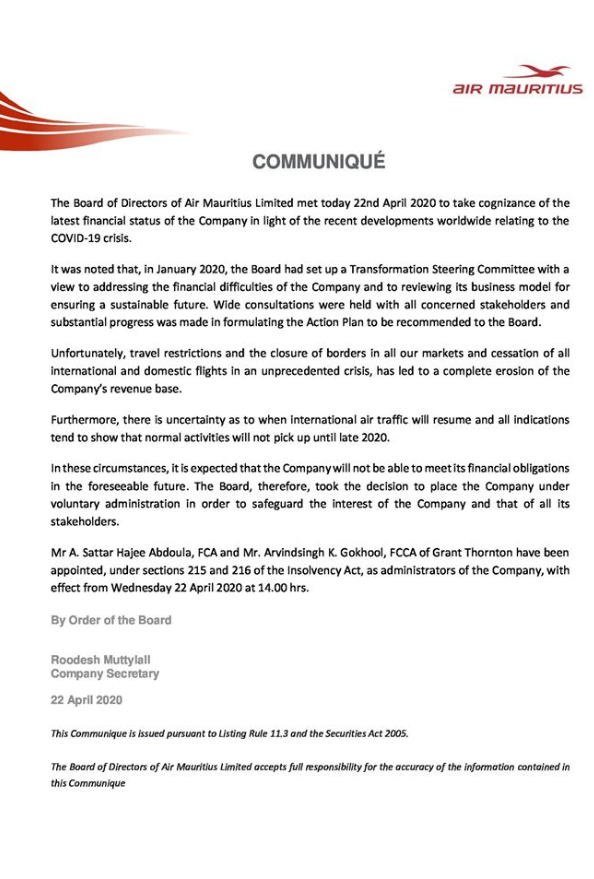 The airline has appointed Mr A. Sattar Hajee Abdoula, FCA, and Mr Arvindsingh K. Gokhool, FCCA of Grant Thornton as the airline's administrators.
This news now puts thousands of jobs at risk not only within the airline but across the whole island, whose extensive travel industry relies heavily on Air Mauritius bringing millions of tourists and visitors to the beautiful island.
Air Mauritius is just another one of hundreds of airlines around the world who are expected to face an uncertain future. We continue to see restrictions on travel extended and airline fleets remain grounded worldwide. The impact of the coronavirus on the aviation industry has already been huge and it seems there is still no end in sight yet.