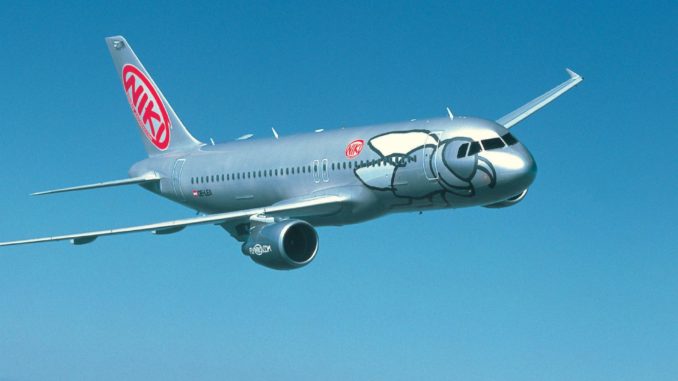 German carrier Lufthansa shocked the aviation industry yesterday when the announcement came they were to abandon a deal to buy defunct Air Berlins leisure carrier, NIKI leaving the airline insolvent.
The news means that the Austrian leisure carrier has now been forced to cancel all flights from December 14th after the European Commission indicated they would not approve a bid from Lufthansa to take over the airline.
When Germany's Air Berlin announced they were filing for bankruptcy back in August they received 150 million Euros from the German government in order to try and save the airline. However, after months of negotiations, no deal was secured to save Air Berlin itself but Lufthansa proposed to buy Air Berlins LGW and NIKI subsidiaries in a deal which was hoped to save jobs and the assets of the two companies. The deal was estimated to have been worth 210 million Euros.
The result of Lufthansa's bid meant that both LGW and NIKI didn't file for insolvency and had been operating normally with funding from Lufthansa since the end of October. Today Lufthansa announced they were now withdrawing the bid for NIKI because the European Commission was not happy with the terms set out by Lufthansa amid concerns about competition.
The Austrian leisure airline was formed in 2003 by former racing driver Niki Lauda and currently consists of 23 Airbus A321 aircraft with around 1000 employees. Today's shock announcement will now see the airline cease operations. Air Berlin's Administrators said that no other buyer could be found at such short notice meaning they had to close the airline.
The demise of NIKI is now the third European airline to go bust since October following on from the collapse of Monarch and Air Berlin. It has been a very difficult time for European airlines with tough competition and falling ticket prices being cited as the main reason for the collapse of all three airlines.
The European Commission was under pressure after a number of concerns were raised by rival airlines of Lufthansa, who said that the deal with LGW and NIKI would mean that Lufthansa would have a monopoly in Europe. Its understood that the Air Berlin administrators Frank Kebekus had contacted other companies such as IAG and Thomas Cook in a last-ditch attempt to save NIKI. Administrators Frank Kebekus said "The failure of the Niki sale and the insolvency is incredibly disappointing and would have been avoidable," He had previously said a collapse could threaten around 1,000 jobs, and render more than 800,000 flight tickets worthless.
The Austrian Transport Ministry said they estimate the collapse of NIKI will leave 10,000 customers stranded across Europe and that they were now working on a plan to repatriate everybody over the coming weeks.
Despite the news that Lufthansa will not be able to acquire NIKI they said that they were still expecting to complete the deal for Air Berlin's regional airline LGW. The revised deal for just LGW is now expected to only be worth 18 million Euros which will mean the German government will likely not retrieve all the money that was loaned to Air Berlin.