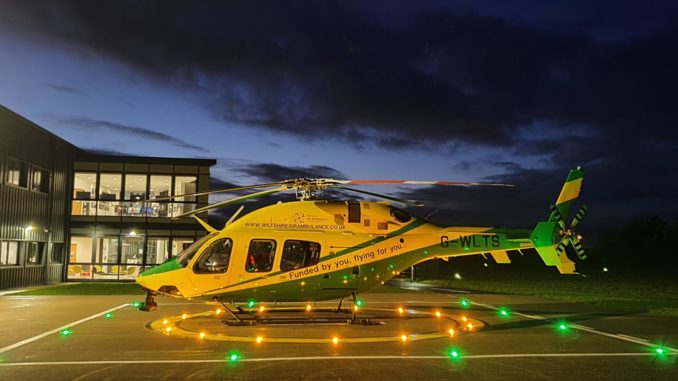 An Air Ambulance attempting to land at a school in Wiltshire this week was forced to abort its landing after it came under attack from a laser pen.
A spokesman for Wiltshire Air Ambulance said that the aircraft was carrying out a training flight on Thursday 20th February and was landing at Hardenhuish School in Chippenham.
During the final approach, the aircraft was targeted by the laser pen from the vicinity of Ladyfield Road, Lackham Circus or Stockwood Road, Chippenham. which caused the crew to take evasive action.
Chief pilot Matt Wilcock, who was piloting the helicopter, said: "Shining a laser at an aircraft is exceptionally irresponsible and dangerous. It can damage our eyes which could then potentially place the aircraft at risk because we would be unable to see.
"This incident happened while we were undertaking a training flight, but had we been responding to a medical emergency then we would not have been able to land and give critical care.
"Whoever it was who shone the laser at our aircraft needs to understand the potentially catastrophic effect their actions could have had. We could have been tasked to attend their family member or friend and we wouldn't have been able to deliver our lifesaving skills."
After the incident, the crew returned to their base at Semington, near Melksham, where they had to undergo eye tests to confirm that they were fit to continue their shift.
Wiltshire Air Ambulance Chief executive David Philpott: "The laser attack on our helicopter is shocking. As well as endangering our crew onboard and our helicopter, this could have impacted on our ability to respond to a life-threatening emergency."
Shining a laser pen at an aircraft is an offence of "Endangering an Aircraft" and is punishable with a prison sentence or unlimited fine.
Last year Michael Bisgrove from Llantwit Major was jailed for 32 months for shining a laser pen at a TUI Airways Boeing 737.
The incident is under investigation by Wiltshire Police.