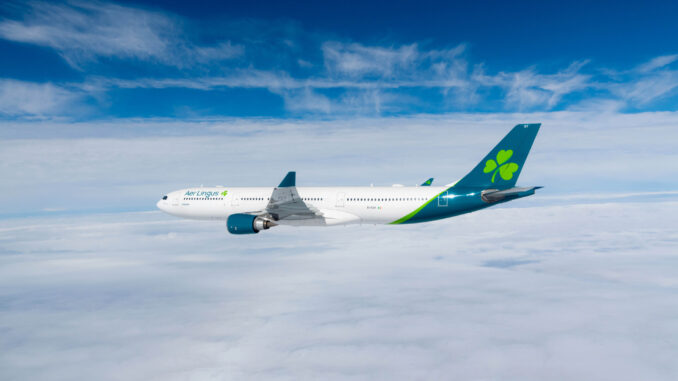 Dublin-based Aer Lingus (EI/EIN) has revealed that since the US borders reopened 12 months ago its transatlantic flights have gone up 236%.
In November 2021, the IAG-owned airliner operated just 141 flights to the US but this November will see 473 flights with the number of seats available on transatlantic flights up by almost 90,000.
Aer Lingus currently operates 15 routes from its bases in Dublin, Shannon and Manchester to destinations including New York, Miami, Seattle and San Francisco which increase to 16 next summer when the new Dublin to Cleveland service launches.
The US closed its borders to international travellers in March 2020 to help prevent the spread of Coronavirus from outside of the US and they did not reopen until 7th November 2021 causing a massive drop in transatlantic traffic as only US citizens could enter the country.
With the upcoming extra flights for thanksgiving on the 24th of November, the airline will see a return to Pre-pandemic levels for the first time.