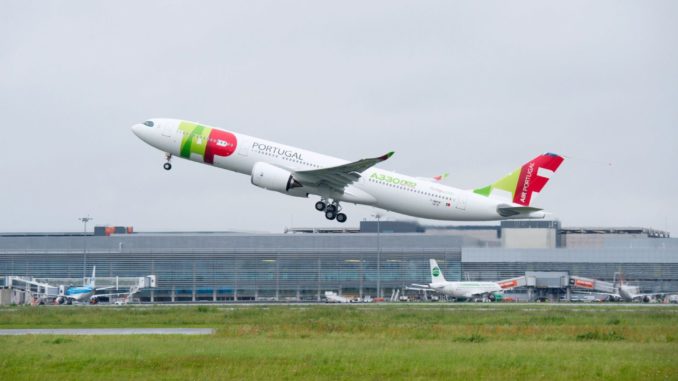 150 hours across 15 cities
Airbus' latest widebody aircraft the A330neo has begun a world tour designed to prove the aircraft's viability on typical routes it will fly.
The A330-900neo F-WWKM, which is in the colours of launch customer TAP Air Portugal, will visit 15 cities across the globe flying over 150 hours as it proves itself to confirmed and potential customers.
The aircraft is fully fitted out with Airbus' Airspace cabin and is the aircraft that will shortly be handed over to TAP Air Portugal to begin service with the airline.
Airbus says that the A330neo with its Airspace cabin is the quietest cabin of all its competitor's aircraft, it also offers airlines a 25% reduction in fuel burn per seat over the older model A330 which has been one of Airbus' best selling airliners.
The fuel economy and improved aerodynamics such as sharklets help provide 1,500nm of extra range compared to the classic A330.
It is powered by Rolls-Royce's cutting-edge Trent 7000 Engines which have a bypass ratio of 10:1 and produces up to 72,000 lbs of thrust.
The wings for the A330neo are made in Broughton, North Wales and the Engines are made in Derby.
You can follow the tour on Twitter by following the hashtag #A330neotour and on Flight Tracking programmes under the flight number AIB339.