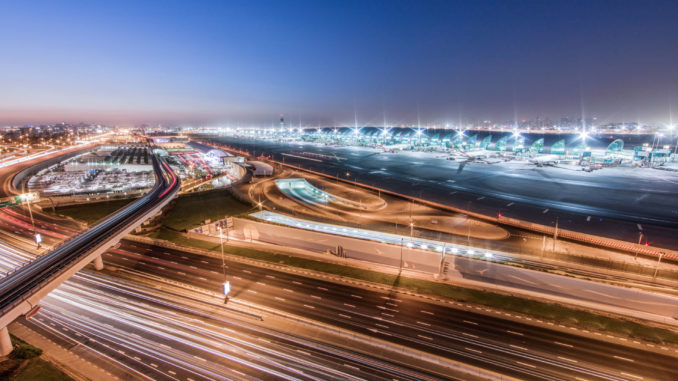 Three Britons and a South African are known to have been killed in a plane crash at Dubai International Airport (DXB/OMDB).
The crash, which happened around 19:30 local time, is said to have involved a navigation aid calibration aircraft belonging to Shoreham Airport based Flight Calibration Services Limited.
Flight Calibration Services Limited (FCSL) signed a flight check contract for the Navaids at Dubai International Airport in November 2018 extended the work already being carried out by FCSL in the region.
The aircraft is understood to be a Diamond DA42 which was charted by aerospace giant Honeywell to carryout calibration on the navigation systems at Dubai Airport.
In a statement US Based Honeywell said: "We are deeply saddened by today's plane crash in Dubai, and our heartfelt condolences are with the victims' families."
Flights at Dubai airport are now back to normal and an investigation is underway led by the General Civil Aviation Authority (GCAA) of the United Arab Emirates.