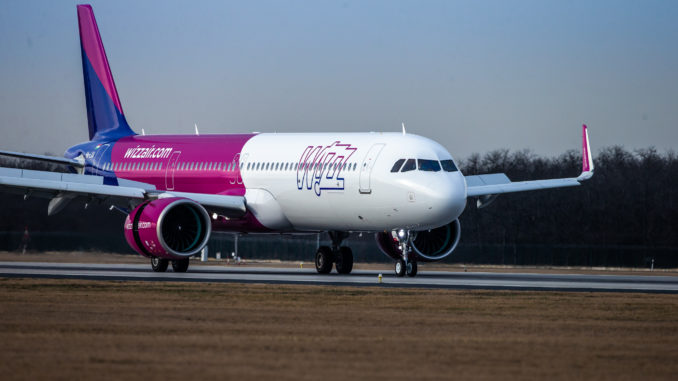 Wizz Air UK is planning a four aircraft flypast of key Welsh cities tomorrow ahead of its planned launch from Cardiff Airport.
The Hungarian low-cost carrier was due to begin flights in March but this has now been delayed to Mid-May due to travel restrictions still being in place.
The airline still plans to mark the occasion on Saturday 6th March though when the aircraft will arrive at Cardiff Airport (CWL/EGFF) after a flypast of Swansea, Newport and Cardiff.
The flypast will take place between 1pm and 2pm local time and Wizz Air is inviting photographs to be shared on social using the hashtag #WizzInWales with the best photo winning a pair of return flights with Wizz Air UK from Cardiff Airport.