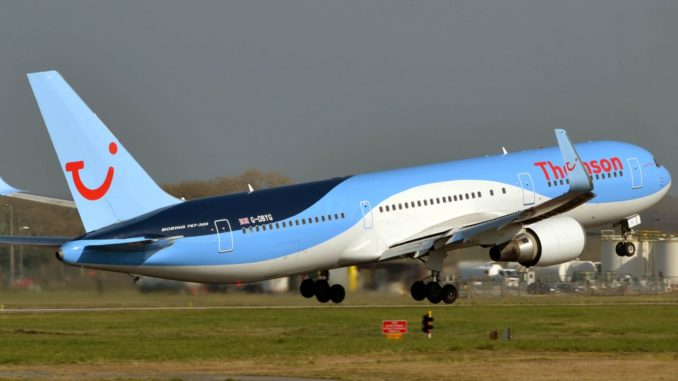 Cardiff Airport to Dubai flights are due to commence this evening as part of Thomson Cruise holidays 2017 schedule.
The first flight which leaves Cardiff Airport (CWL/EGFF) at 23:50 this evening will take passengers to Dubai World Central Airport (DWC/OMDW) to begin their "Arabian Nights" cruise.
Operated by Thomson Boeing 767-300 G-OBYE the flight should take around 7hrs30mins.
Dubai is a city and emirate in the United Arab Emirates known for luxury shopping, ultramodern architecture and a lively nightlife scene. Burj Khalifa, an 830m-tall tower, dominates the skyscraper-filled skyline.
Managing Director of Cardiff Airport, Debra Barber said: "It is fantastic to see yet another new, direct long-haul cruise route operating from Cardiff. Dubai is a hugely exciting destination and I'm sure these new itineraries will prove popular with cruise customers.
Along with Dubai, Cardiff Airport are introducing a raft of new routes including Madrid, Guernsey and Rome and passenger numbers continue to rise.
See more new routes and airlines from Cardiff Airport in 2017