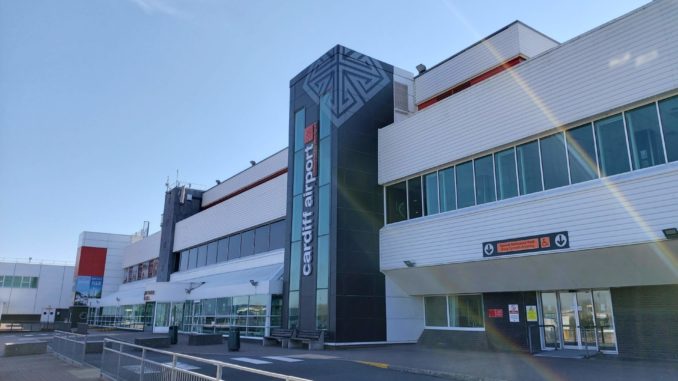 Wales' First Minister Mark Drakeford has been accused of double standards after allowing flights between Cardiff Airport and Spain to operate despite Wales still being in full lockdown under his authority.
Welsh Conservative leader Andrew RT Davies led the calls saying it cannot be right that peoplee can "fly from Cardiff to Alicante, but not to drive from the capital to Aberystwyth".
In response, Labour Leader Mark Drakeford said: "People are more sensible than the member gives them credit for." which is something he clearly doesn't believe given that he didn't think people could decide what is essential and what isn't in a supermarket recently.
Wales, like the rest of the UK, is subject to essential air travel only rules but now flights to one of the busiest holiday destinations is operating from the government-owned airport in contradiction to its own rules, the government has even said passengers using the flights arent subject to the 5-mile rule allowing them to travel to the airport.
Mr Davies told the plenary committee: "Countries in Europe are entering a third wave of Coronavirus, so it can't be right that you're permitted to fly from Cardiff to Alicante, but not to drive from the capital to Aberystwyth.
"The First Minister has previously talked about building a wall as high as possible when it comes to overseas travel, but like much of his administration, when it comes to the crunch he's all talk, no action.
"More importantly, it's deeply frustrating for those running, or more accurately, trying to keep afloat tourist and hospitality businesses in Wales that you can go and spend your money abroad, but not here and risk bringing back potentially another variant of this virus.
"It's hypocritical of Labour and confusing for the people of Wales who simply want a detailed roadmap out of lockdown, and they'll be bemused to learn no testing facilities have been put in place at the taxpayer-owned airport."
The Alicante flight is being operated by Vueling, now one of Cardiff Airports most important airlines after the collapse of Flybe and the expected non-return of Qatar Airways.