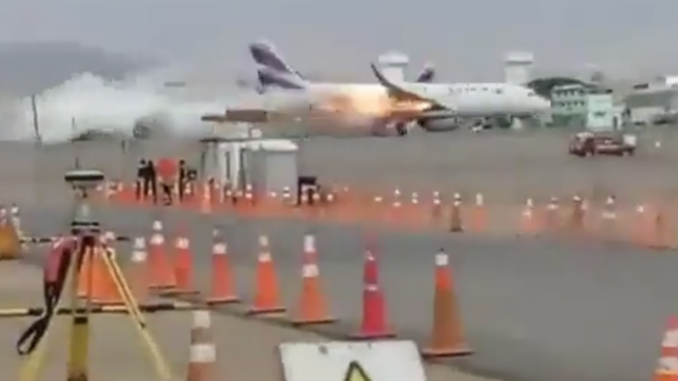 BREAKING: A LATAM airliner at Peru's Jorge Chavez de Lima airport has collided with emergency vehicles causing the aircraft to burst into flames.
The flight is understood to be LA2213 from Peru to Juliaca and was taking off at the time of the incident.
Fire brigade officer Mario Casaretto told local news RPP Noticias that the plane had reported problems with its landing gear.
Video of the incident shows the Airbus colliding with at least one vehicle, understood to be a fire engine.
Two firefighters have been reported to be have been killed in the accident but no injuries have been reported on the aircraft.
?? | El avión de LATAM que chocó con un camión en el aeropuerto Jorge Chavez de Lima llegó de la ciudad de juliaca con 280 pasajeros. pic.twitter.com/tNtB4wXljM

— Alerta Mundial (@AlertaMundial2) November 18, 2022