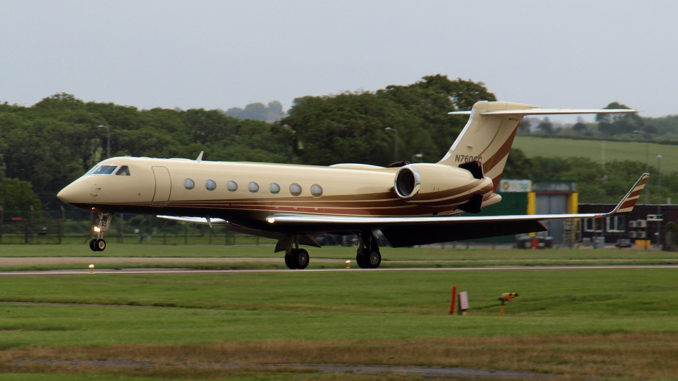 The UK Government has passed a new law making it a criminal offence for a Russian aircraft, or any aircraft chartered by a Russian national, to enter UK airspace and has already impounded one executive jet which was being used by a Russian oligarch.
The jet was impounded at Farnborough Airport in Hampshire after it arrived in the country last Thursday carrying Russian oil magnate Eugene Shvidler.
Although the aircraft, which was due to depart today to Dubai, is registered in Luxembourg, investigations are underway as to whether the charter was a one-off or the aircraft is exclusively used by Mr Shvidler.
The move is part of the latest round of sanctions against Russia following the invasion of Ukraine.
Transport Secretary Grant Shapps said that the UK is "one of the first countries to ban Russian aircraft and today we are going even further by making it a criminal offence for Russian aircraft to operate in UK airspace" adding "We will always work to deny Putin and his cronies the right to continue as normal while innocent Ukrainians suffer."
Leased aircraft shielded
The move isn't such good news for leasing companies such as Dublin-based AerCap which have over 100 airliners leased to Russian airline, many of which are being shielded in Russia in an effort to prevent the lessor reclaiming the aircraft.
Under EU sanctions, Aircraft leasing companies have until the 28th March 2022 to end their agreements with Russian carriers.
If the aircraft are not returned then the leasing companies' insurers face huge payouts for losses.