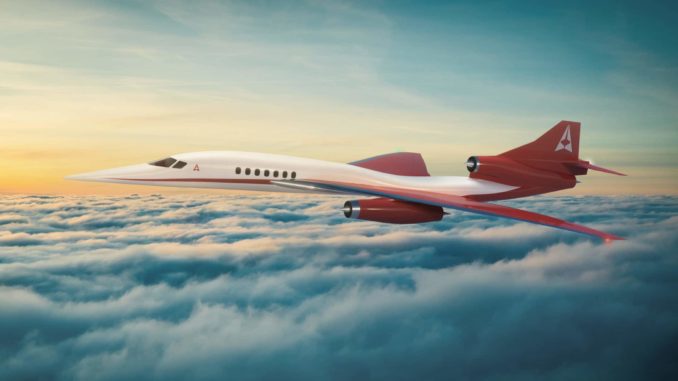 Florida based Aerion has collapsed after failing to fund the production of its supersonic business jet despite having significant interest from operators.
Founded by Robert Bass in 2004, Aerion had planned to build the AS2, a sonic boomless business jet capable of travelling at Mach 1.4.
The company attracted backing from Lockheed Martin and more recently, Boeing.
It recently also revealed plans for a 50-seat airliner capable of travelling at Mach 4, four times the speed of sound.
The AS2 received orders worth about $10bn including from fractional ownership specialists
Despite the strong support and pre-sales, the company is unable to enter production causing the company to collapse.