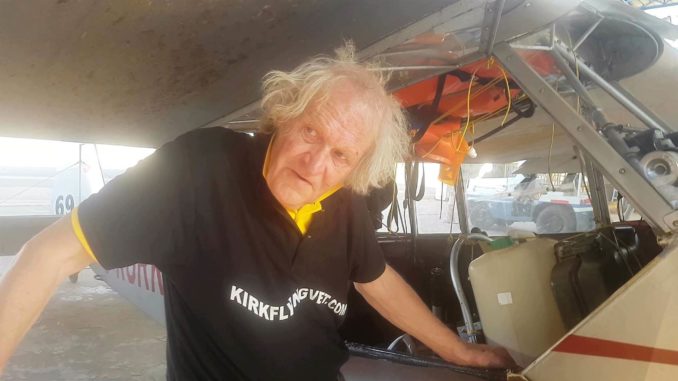 South Wales aviator and self-styled "Flying Vet" Maurice Kirk was reported missing in Africa after he failed to arrive in Gambella, Ethiopia but has since been found alive according to his son Charles Kirk.
Mr Kirk (72), who claims he was a former drinking buddy of the late Oliver Reed, is taking part in the Vintage Air Rally but was asked to withdraw from the event due to multiple engine failures and lack of navigation equipment. The event organisers suggested he flew back to Khartoum, but he instead chose to continue on his own to Gambella.
He left Ad-Damazin in the Sudan at around 11:00hrs GMT in his Piper Cub J3 for the 3hr flight to Gambella but had not arrived. Described as an experienced pilot though, it is expected that he had made a precautionary landing somewhere along the route either as a result of a malfunction or to land before sunset.
Mr Kirk, who now lives in Bristol, was previously a Vet in the Vale of Glamorgan before being struck off in 2002 for "disgraceful conduct" following a string of convictions, including assault.
He was famously arrested when he attempted to deliver a letter to President George W Bush's Crawford ranch whilst test flying a Piper Cub.