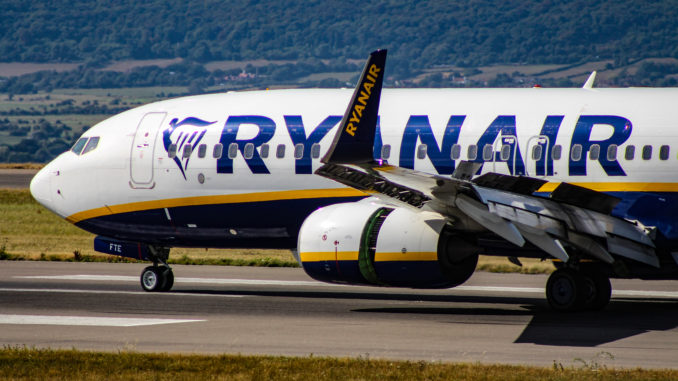 Ryanair has released figures showing that its traffic in August 2021 was 45% higher than the same period in 2020.
The airline says it carried 11.1m passengers in August compared to just 7m last year when UK passengers were only allowed to travel for essential reasons.
The figures show the start of the recovery following the easing COVID restrictions that have been in place across the UK, Ireland and Europe.
Load Factor, the key determinator for the airline, was also up 2% from the previous month of July with August running at 82% average over 7,100 flights.
Ryanair is still altering its recovery plan on a frequent basis and some flights, such as the new Dublin to Cardiff route, are being added while others dropped and in the case of Northern Ireland, winter will see no Ryanair flights from there at all.