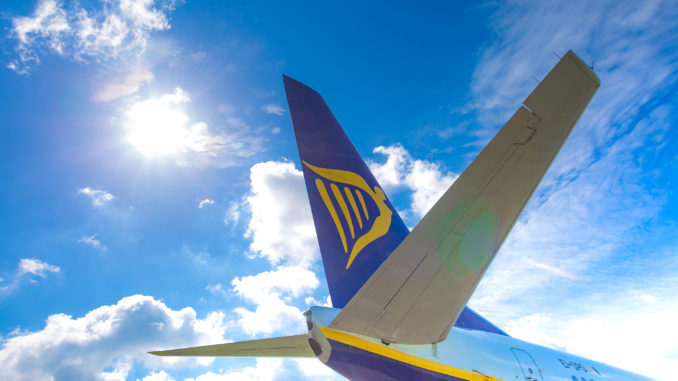 Irish budget carrier Ryanair has announced its most expansive flight program from its home base of Dublin Airport (DUB/EIDW) this summer.
The airline will operate 900 flights per week during Summer 2020 to over 120 destinations from the Irish capital.
Ryanair will also increase its presence at the airport by adding a 33rd Boeing 737 to its Dublin base.
In total there will be 22 new routes compared to the last full summer schedule of 2019.
Ryanair DAC's CEO, Eddie Wilson, said: "We are pleased to announce our largest ever flight schedule at Dublin Airport this summer. This extensive programme will see Ryanair operate over 900 weekly flights to over 120 destinations, giving inbound tourism a much-needed boost while also giving Irish consumers the widest choice of great destinations this summer.
After 2 years of stop\start ineffective travel restrictions, the daa have finally been given the tools to incentivise travel with its Traffic Recovery Support Scheme (TRSS) which was recommended by the Aviation Task Force to Government in their report of July 2020. This scheme gives Ryanair the confidence to invest in our largest ever summer schedule and largest number of based aircraft at Dublin Airport. The daa TRSS scheme will ensure airport charges are competitively priced vs. other EU countries this summer, and Ryanair have responded by launching its largest ever investment in aircraft, connections and jobs at Dublin Airport. With many airlines cutting routes and jobs, it is important that Ireland's airport charges remain competitive vs. other EU countries and regions so that this investment can be maintained in this period of recovery and it is vital that this Traffic Recovery Scheme is extended into winter '22/23 to keep that investment and connectivity in Ireland."