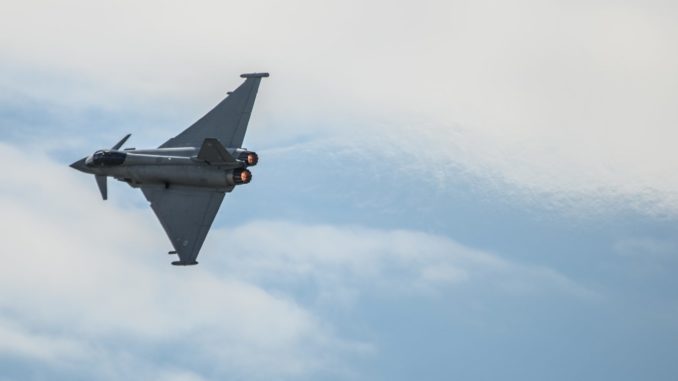 With just over 1 day to go before the gates open on the 2017 Royal International Air Tattoo (RIAT) we take a look at some of the stars of the show to look out over the weekend of the 14th, 15th & 16th July.
RIAT is the world's largest military air show and is held every year at RAF Fairford in Gloucestshoire. It attracts aircraft from around the world and each year and this year especially it has attracted many participants from Eastern Europe.
Confirmed just 2 days ago, the star of the show for many will be a pair of Ukranian SU-27 Flankers (1 flying and 1 static), a type rarely seen outside of Eastern Europe and a rare visitor to a UK Airshow.
Other rare visitors include the US Air Force Thunderbird display team in their F-16 Falcon aircraft. The Thunderbirds return for their 2nd visit to the Air Tattoo, 10 years after their 1st visit in 2007.
This year marks the 70th anniversary of the US Air Force and as expected they have a large presence at the Air Tattoo for 2017 including B52, B1 and B2 bombers along with KC135 Tankers, F15 Eagles and even an HH-60G Pavehawk helicopter.
Home forces are also well represented with the Royal Air Force (RAF) sending Atlas A400M, C17 Globemaster III & Chinook aircraft representing transport along with Hawk, Tornado and Typhoon types showing off the RAF's air power. The Army Air Corp and Royal Navy are also showing off their primary aircraft including the Apache and Merlin helicopters.
The RAF Red Arrows will be performing on all 3 days.
Other countries that accepted the invitation to display at the Air Tattoo include Australia, Austria, Belgium, Canada, Czech Republic, Denmark, Finland, France, Germany, Greece, Ireland, Italy, Japan, Jordan, Netherlands, Pakistan, Poland, Qatar, Slovenia, Spain, Sweden,  Switzerland and Turkey.
The Royal International Air Tattoo is an advance-ticket-only event with tickets still available for Friday 14th and Sunday the 16th. Tickets will NOT be available at the gate.
It is organised by the Royal Air Force Charitable Trust Enterprises (RAFCTE) to raise money for the Royal Air Force Charitable Trust (RAFCT)
Aviation Wales will be bringing all the highlights from the show next week!