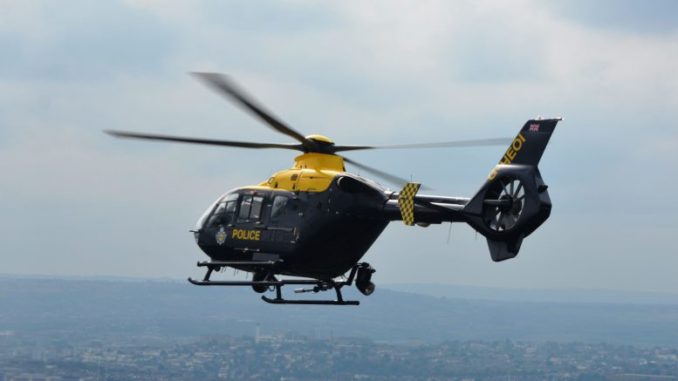 A report by Her Majesty's Inspectorate of Constabulary and Fire & Rescue Services (HMICFRS) has suggested that Police helicopters in the UK need urgent reform.
National Police Air Service (NPAS) has operated air support, including helicopters, fixed-wing aircraft and drones, for the 43 police forces across the England & Wales since it was centralised in 2012, although a phase in period meant it didn't fully take control until 2015.
The report by HMICFRS looked at performance and response of NPAS and found that in over 40% of cases where a helicopter was requested, the mission was cancelled before the helicopter arrived. The average response time, when a life was not in danger, was 30 minutes.
These response times are within targets but the report said that this was because the targets set were too lenient.
The report also criticised the services funding strategy with ageing aircraft being fixed or upgraded rather than investing in new aircraft, the reports said "This approach has resulted in a number of aircraft nearing the end of their working life, without plans and funding for sufficient new aircraft being in place."
The report concluded that "while a single collaboration between the 43 forces across England and Wales remains an appropriate way of providing effective and efficient police air support, revising existing arrangements may not be practical or offer an opportunity to look for fresh ways to provide agreed levels of service. Police leaders are urged to consider the option of replacing the current collaboration agreement, to ensure that improved arrangements can be put into place within the next three years."
In response to the report Chief Constable Dee Collins, QPM of West Yorkshire Police and Air Operations Certificate Holder for NPAS said: "The journey to having a national police air service has been challenging for NPAS and we have learnt a lot along the way.
"To deliver stretching national efficiencies, we have sought to change the expectations of police forces about the role of air support in policing and to do so has been a difficult process.
"We look forward to working with NPCC and Home Office colleagues as we continue this journey and we hope to provide others that follow with a blueprint for national delivery."
West Yorkshire Police and Crime Commissioner, Mark Burns-Williamson, the chair of NPAS said: "Many of the areas identified in the report are already recognised and there is ongoing work to address them but I think it is important to state that NPAS has successfully delivered phase one of the first national collaboration of this kind which is now a totally borderless 24-hour police aviation service and now delivers on previous and current Government commitments to create a National Police Air Service (NPAS)."