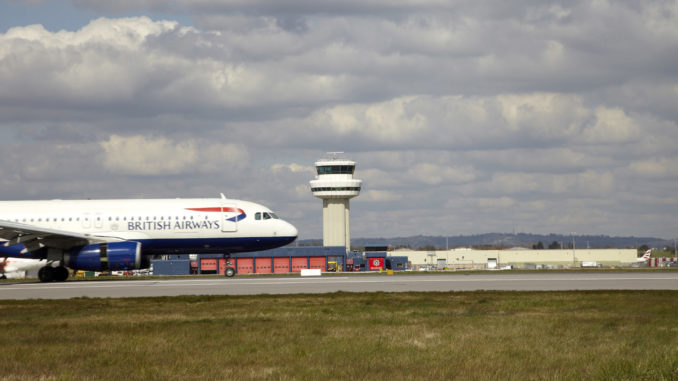 British Airways and Aer Lingus are to expand their operations at London Gatwick (LGW/EGKK) thanks to a deal which sees parent IAG buy the majority of slots belonging to defunct carrier, Monarch.
International Airlines Group (IAG) has reportedly reached a deal with Monarch administrators KPMG to buy most of the take-off and landing slots left vacant when Monarch collapsed earlier this year.
Slot regulator Airport Coordination Limited (ACL) initially won a ruling that KPMG would be unable to retain the slots belonging to Monarch but this was overturned on appeal in November leaving KPMG free to sell the slots raising revenue for Monarchs creditors.
The move will allow IAG to expand both British Airways and Aer Lingus operations Gatwick airport by increasing the frequency of existing routes and introducing new ones.
Joint Administrator Blair Nimmo of KMPG said that the sale represented "an excellent recovery for creditors from one of Monarch Airlines' significant assets".
IAG have indicated that thre majority of the slots will be utilised by British AIrways.
Further to the slots at Gatwick, KPMG reported they are in the process of completing a sale of slots at London Luton to Hungarian Low Cost Carrier (LCC) Wizz Air allowing the airline to benefit from additional summer slots at Luton.