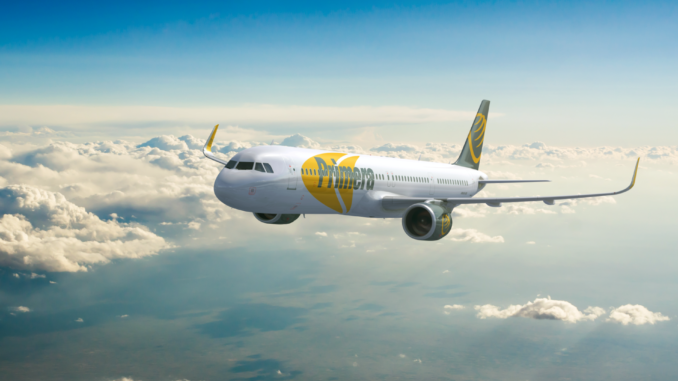 Airbus delays blamed for the axing of transatlantic flights
Low-cost long-haul airline Primera Air is suspending transatlantic services from Birmingham Airport due to delays of its new aircraft.
Primera Air started flights to New York in May using a leased National Airlines 757 and had planned to start flights to Toronto later this month but it has now suspended both services from 21st June until next year.
Primera Air set up the routes to be operated by the efficient Airbus A321LR aircraft but due to problems with the engine suppliers, Airbus has been unable to deliver the aircraft.
Airbus currently has a substantial backlog of aircraft awaiting engines at its Toulouse and Hamburg assembly facilities including the aircraft for Primera. It is understood that the total is in excess of 100 aircraft.
Problems with the knife edge seal component on Pratt & Whitney's geared turbofan engine is a major contributor to the delays but delays in production of CFM International's Leap turbine is also contributing to the number of aircraft that have not been delivered.
Leasing the less efficient 757 has clearly made transatlantic flights unviable for Primera with the extra expense so it has taken the unusual step of axing the routes for 2018.
Passengers who have already booked are being offered a refund or transfer onto another flight.
Birmingham Airport was quick to point out that the suspension does not affect Primera Air's short-haul flights. A spokesperson for the airport said, "Primera Air has confirmed that it plans to reinstate transatlantic services next year once the aircraft is available and that this announcement does not affect Primera Air's short-haul services in operation from Birmingham."
In January, Primera Air axed the Birmingham to Boston flight citing poor ticket sales.