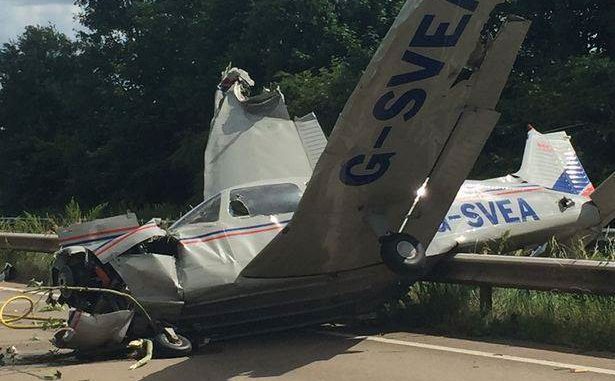 Gwent police say they are dealing with a light aircraft which has crashed into the A40 between Abergaveney and Raglan.
A spokesperson for the emergency services said: The light aircraft which crashed was carrying a pilot and two passengers. They are being treated for minor injuries. No other vehicle was involved in the incident"
The aircraft reportedly came down around 15:20.
The A40 is closed between the heads of the valleys road and the A449 Raglan junction.
The aircraft, a Piper PA28 (G-SVEA) landed on the road and crashed into the central reservation in front of motorists. The aircraft is believed to have taken off from Gloucester (Staverton) Airport where it landed earlier today.
The pilot and 2 people on-board are being treated for minor injuries at the Royal Gwent Hospital.
The cause is unknown and the Air Accidents Investigation Branch (AAIB) have been informed.