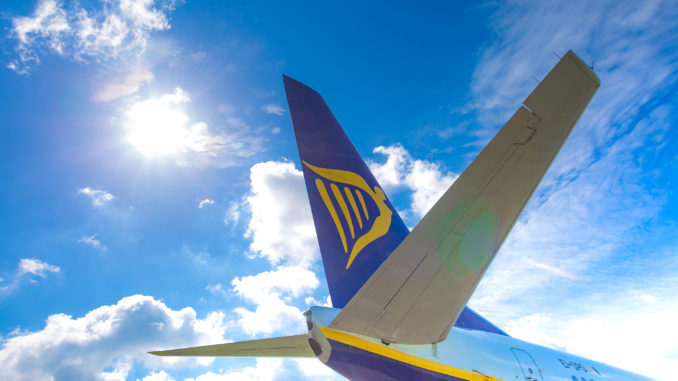 Newcastle Airport (NCL/EGNT) will see a boost to its winter schedule thanks to Ryanair's (FR/RYR) biggest ever winter program from the airport.
The Irish budget airline will operate a total of 80 weekly flights across 15 routes during the Winter 2022/23 season. This includes 6 new routes to Barcelona, Cork, Milan Bergami, Fuerteventura, Gran Canaria and Riga.
Ryanair's Director of Commercial, Jason McGuinness said: "Ryanair is pleased to announce its biggest ever Newcastle Winter schedule that offers 15 routes, including 6 new Winter to Barcelona, Cork and Milan Bergamo. Over 80 weekly flights will give Geordies and visitors an abundance of choice when booking their next city break or Winter sun getaway. This winter Ryanair is offering its UK customers lower fares and more certainty with their travel plans, as it operates a full schedule of over 3,000 daily flights with many new routes and unbeatable value for our customers and their families.
"We are delighted to continue our long-term development plan with Newcastle Airport in the Winter season to give our customers the most options for travel year-round, at the lowest possible fares, developing traffic, jobs and economic support to the area."
Newcastle Airport serves the northeast of England and sees around 5 million passengers per year through its terminals.