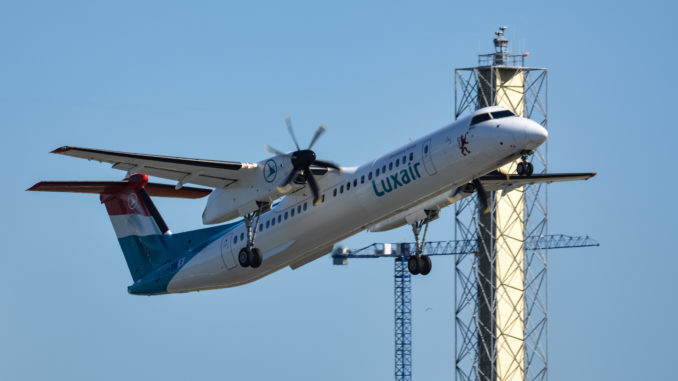 London City Airport (LCY/EGLC) has become the first major airport to have its air traffic control systems fully remote controlled via a digital tower.
This summer will see all flights guided on take-off and landing by controllers located at the Swanwick ATC centre in Hampshire, some 70 miles from the airport itself.
Controllers will be able to see the aircraft movements on screens showing images from the state-of-the-art cameras on a 50m Digital Control Tower located at the airport itself.
Sixteen high-definition cameras capture a 360 view of the airport which is transmitted via super-fast fibre lines to Swanwick and is displayed on 14 high-definition screens. There is also an audio feed and more traditional radar systems.
Juliet Kennedy, operations director at NATS, said: "This is the UK's first major digital control tower and represents a significant technological and operational achievement, especially against the backdrop of COVID-19.
"Digital tower technology tears up a blueprint that's remained largely unchanged for 100 years, allowing us to safely manage aircraft from almost anywhere, while providing our controllers with valuable new tools that would be impossible in a traditional control tower."
The system has been designed by Swedish company Saab Digital Air Traffic Solutions, Magnus Lewis-Olsson, Chairman and President of Saab UK, added: "This is an important milestone for Saab in the implementation of remote air traffic solutions at major civil aerospace hubs with dense traffic in a complex airspace. We look forward to seeing the technology take off at London City Airport, giving controllers new tools and safety features which demonstrate the benefits Digital Towers can bring."
Controllers at Swanwick are able to pan and tilt the cameras and zoom in for a closer loon when needed. Digital information can also be overlaid creating an enhanced view for the controller who can quickly see flight information and intentions enhancing situational awareness for the controllers.
How it Works