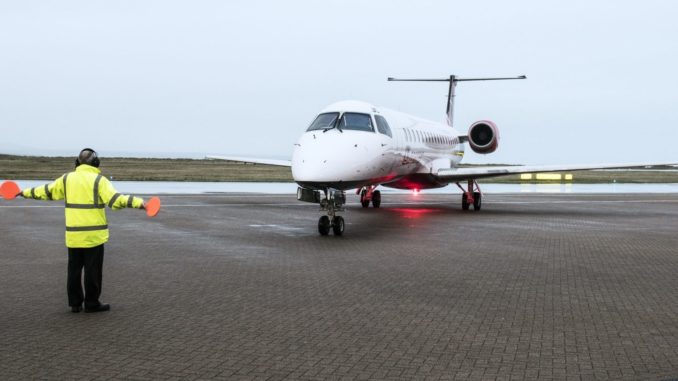 Leading regional airline Loganair (LM/LOG) is set to increase its flights to and from the Isle of Man by 70% as coronavirus restrictions continue to be lifted across the UK.
The airline is expecting to operate 44 flights per week to six different destinations from the Island by the end of July, up from the current 26 flights to three destinations.
The additional destinations include Birmingham, Jersey and Edinburgh.
The biggest increase in the number of flights per week comes on the flagship Isle of Man to London Heathrow route which currently operates daily. From 5th July the route will move to twice-daily.
Loganair's Chief Commercial Officer Kay Ryan said: "We're delighted to be building upon the record of service that Loganair has established in the Isle of Man during the pandemic through this significant increase in flights now that travel restrictions have started to ease.
"This is one of several steps to re-build the Isle of Man's air services to full strength, which we're committed to taking over the coming weeks and months as we hopefully leave the Covid-19 pandemic behind us.  Loganair's commitment to serving island communities – honed over nearly 60 years of flying in Scotland – coupled to our locally-based team and our wide range of partnerships with international airlines – mean that we genuinely can be the local airline with a global reach."
Loganair has decided to keep the current daily service to Manchester the same as the route is often used for international connections which remain limited.