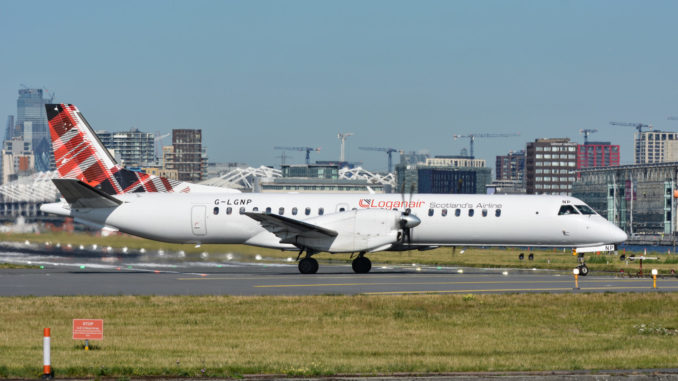 Loganair (LM/LOG) has announced further cuts to its flights down to what it described as a 'skeleton schedule'.
The changes will see the airline operate only essential air services within Scotland as well as to and from the Isle of Man and two routes supporting the offshore industry from Aberdeen.
Like many airlines these reductions are in response to government efforts to halt the spread of COVID-19 from the Coronavirus pandemic.
The following services will be operated with a minimum of six-weekly flights (daily except Saturdays).
Aberdeen-Kirkwall
Aberdeen-Manchester
Aberdeen-Norwich
Aberdeen-Sumburgh
Glasgow-Barra
Glasgow-Benbecula
Glasgow-Campbeltown
Glasgow-Islay
Glasgow-Stornoway
Glasgow-Tiree
Isle of Man-Liverpool
Isle of Man-Manchester
Kirkwall-Sumburgh
Orkney inter-isles air services
Stornoway-Benbecula
Dedicated flights to Royal Mail and the Oil & Gas Industry
Loganair's Chief Executive Jonathan Hinkles said: "The challenges that we're all facing in everyday life are evolving by the day, and we are having to work through a whole host of disparate issues to maintain services for those with a critical need to travel, or indeed the many island communities totally reliant on Loganair to deliver their daily essentials.
"I'm proud of the work that so many of our team are doing right now to keep vital air routes open, without which our communities would be in severe difficulty. The tremendous team spirit in evidence throughout Loganair is providing all of us with confidence to tackle the challenges that undoubtedly lay ahead.
"Throughout all of this, safety will remain our absolute priority – whether that of our staff or our customers, or indeed the daily focus to assure that each and every Loganair flight is conducted safely."
Loganair expects to ground half of its 44 aircraft fleet and informed staff that it is likely to furlough some staff members under the UK Governments Job Retention Scheme which guarantees staff 80% of their wages.
All other Loganair routes are either suspended or will be suspended fr4om the 30th March until at least the 20th April.