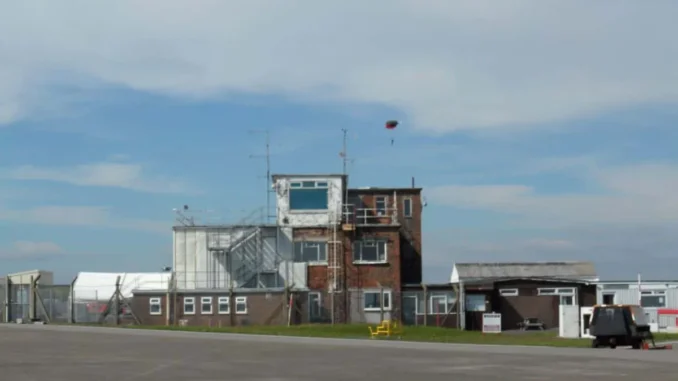 Well according to the operators Swansea Airport Ltd, yes! From the end of March 2023 an as-yet-unnamed airline is set to launch flights between Exeter and Swansea.
The last commercial airline to use Swansea Airport was Air Wales which ceased its operations there in 2004 to focus on Cardiff Airport.
At the time, Air Wales boss Roy Thomas had invested over £3 million of his personal fortune into Swansea Airport but the venture led to just 1/10th of the passenger numbers needed to be viable.
But yesterday, Swansea Airport Ltd posted on facebook that "Scheduled Services will re-launch from Swansea Airport this year! The end of March will see the start of services between Exeter & Swansea, joining the airport with Exeter provides interchange access to airports across the UK as well as the Channel Islands, Ireland and Spain.
"This is the first step in a long planned improvement plan for the airport which will see further infrastructure & services returning to the Airport over the year."
The company has just had its operating lease renewed by airport owners Swansea Council despite being dogged with complaints and failures, including having the airfield licence withdrawn for safety reasons by the UK regulator.
But now the question who is this mysterious airline that will be launching these flights. One name in the mix is an airline called Air Alderney, which is based out of Biggin Hill. The airline currently has two Britten Norman Islanders, and one Trislander on its books. The airline had planned pleasure flights from the airport in 2022.
The Trislander carrying a maximum of of 17 passengers in a single pilot operation and the Islander can carry around 9 passengers.
According to Google Maps, the driver from Swansea to Exeter is is around 2hrs 30 mins. Breaking that down to a flight It takes around 20 mins to travel from Swansea to Swansea Airport, allowing up to 30 mins for check in and boarding, around a 35 minute flight, 20 mins to deplane and exit the airport and a cab or similar to Exeter being around 20 mins the total time to get to Swansea to Exeter by air would be just over two hours so the success of this venture could well rest of the cost!