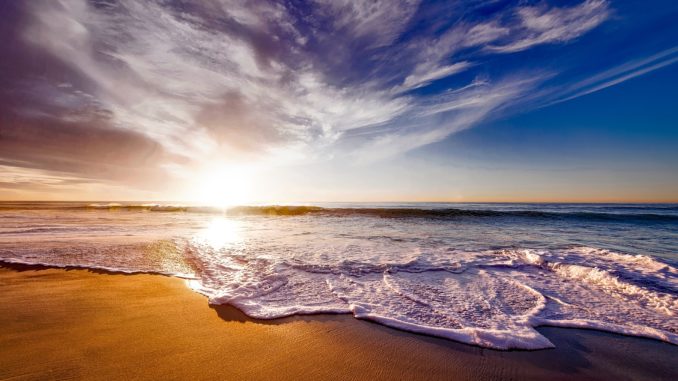 One of the hottest topics we get asked about on social media and in emails is why do holidays cost more flying from Cardiff Airport. So we decided to have a look at whether this was actually true, is flying from Cardiff Airport a rip-off?
Holiday companies have been under scrutiny for a while now with their inflated prices during school holidays but what about the regional variations? A holiday from Scotland to Spain, for example, could arguably be justifiably more expensive than one from South West England as the flight is longer, therefore, more expensive to operate. But what about when the airports are just a few miles apart? Then price difference becomes harder to justify.
So, let's take a look at some prices.
Scenario 1 is a couple looking for a spring getaway to the Canary Islands.
1 week (7 nights) at the TUI Sensatori Resort, Tenerife. Flying Friday 9th March 2018 with Tui
From Bristol £1030 per person
From Cardiff £1143 per person
Total Saving for 2 people flying from Bristol? £226
Scenario 2 is a family, 2 adults & 2 kids looking for a spring half-term getaway to Corfu
1 week (7 nights) at Socrates Apartments, Corfu. Flying 25th May 2018 with Tui
From Bristol £558 per person
From Cardiff £616 per person
Total saving for the family flying from Bristol? £232
Now, before we go any further, it may seem like we are picking on Tui here but the fact is, at Cardiff Airport in the winter season Tui is the only choice as Thomas Cook only operates in the summer.
So that seems like a great time to move onto the summer holidays.
For the summer as we can compare two tour operators we are going to put a family holiday scenario across the two regions, and companies.
Scenario 1 – Family of 4 (2 Adults & 2 Children 6/8) on a family holiday to Albufeira, Portugal with Tui
Staying at Aparthotel Brisa Sol and flying on the 2nd August 2018
From Bristol £950 per person
From Cardiff £937 per person
Total saving flying from Cardiff £52
Scenario 2 – Family of 4 (2 Adults & 2 Children 6/8) on a family holiday to Antalya, Turkey with Thomas Cook
Staying at Trendy Lara and Flying on the 3rd August 2018
From Bristol £782 per person
From Cardiff £745 per person
Total saving flying from Cardiff £148
Be flexible & shop around
One results of our tests show that whilst in the spring, Bristol is cheaper, the opposite is true in the summer. That said, the margin when Cardiff is cheaper is much less than when Bristol is cheaper which averaged a £200+ saving.
The moral of the story here is that it pays to be flexible and shop around. When booking a holiday look at both airports and find the right deal for you. For some, a £200 saving will justify crossing the bridge for others it may not. For someone in Newport for example, that saving is worth more than to someone from Fishguard.
One-way traffic
One interesting side-effect to come from this though is the discounts tend to favour one-way traffic. A £200+ saving would entice someone from Wales over to Bristol but a sub £150 saving is unlikely to entice someone from the South West to head over to Cardiff Airport and this is evident in the number of passengers from Wales who use Bristol Airport. Whilst the exact figures are unknown it is expected that more Welsh passengers use Bristol Airport than Cardiff Airport and as we have seen, that isn't all down to prices.
Whatever your view of the Welsh Government purchase of Cardiff Airport, the current team, led by Deb Barber, have worked hard to improve the destinations and operators at the Cardiff Airport, evidenced by growing passenger numbers and by Qatar Airways choosing Wales' National Airport over its Southwest rival, but the perception of Cardiff Airport to many is still, somewhat unfairly, one of a run-down airport with a handful of flights to places no one really wants to go. Cardiff Airport has been undersold for years and changing peoples minds is by far the hardest part. We're simply used to going to Bristol….. and that is the real rip-off here!