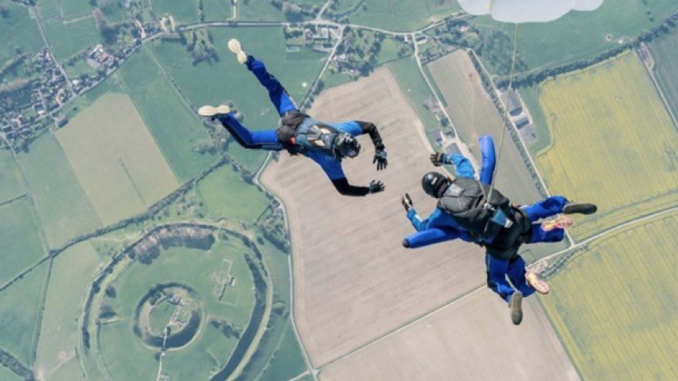 Leading UK Skydive experience company GoSkyDive has signed a multi-year deal with the owners of Old Sarum Airfield to continue its operations there.
The airfield closed to General Aviation traffic on October 31st 2019 after the owners failed to secure planning permission for the aviation hub and housing but GoSkydive announced today that it had signed the deal.
As the UK's only Tandem Skydive specialist, GoSkydive jumps around 10,000 people a year at the airfield and employs nearly 70 people on the site.
Paul Shipway, General Manager of GoSkydive said "Our new agreement removes the aircraft-related operational constraints that had been imposed by the owners, allowing us much greater flexibility to grow as a business and provide additional opportunities for our customers to develop in the sport, including freefall skydive training and Sports Skydiving at the site. It is certainly a very exciting time for us as a business as we plan for our first operational day 1st February 2020."
Gordon Blamire, Founder of GoSkydive added "We have been in discussions with the owners of Old Sarum Airfield for some time and following their decision to change the mode of operation to dedicate the airfield to unlimited flying by commercial organisations, we are pleased we can now concentrate fully on additional growth opportunities and improving our skydiving packages even further."