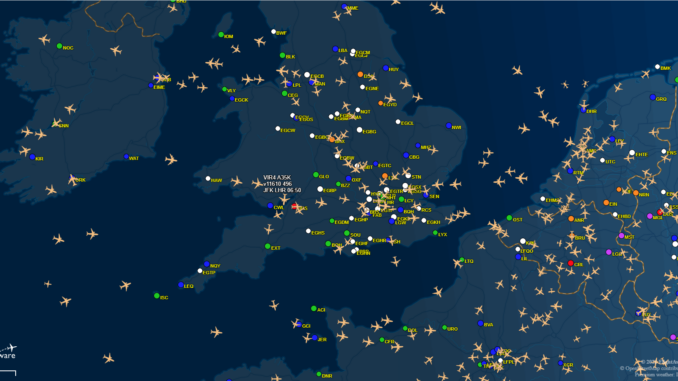 The leading flight tracking website, FlightAware is to be sold to Collins Aerospace for an undisclosed amount after the Raytheon Technologies-owned company signed a definitive agreement to purchase the privately-owned business.
FlightAware has been a market leader since it was created in 2005 and its flight tracking technology is used by business and personal users worldwide.
Based in Houston, Texas the company employs around 130 people and has a worldwide network of ADS-B receivers in over 200 countries feeding its flight tracking system.
Dave Nieuwsma, Collins Aerospace's head of Avionics said: "FlightAware's flight tracking and data platform, the largest in the world, has the potential to deliver new capabilities and innovations across our entire business."
Daniel Baker, CEO of FlightAware added: "The world's aerospace companies and aircraft operators are looking to digital aviation to provide the next revolution in aviation efficiency and reliability and we are excited to join Collins Aerospace and Raytheon Technologies at this pivotal time to continue to lead that revolution at an even broader scale." 
Collins Aerospace was formed in the merger of UTC Aerospace Systems and Rockwell Collins by Raytheon Technologies.