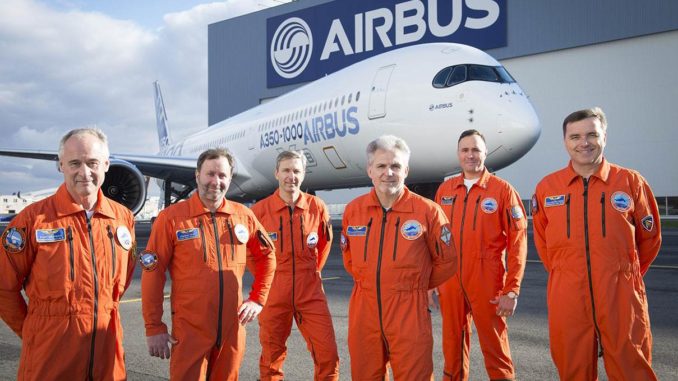 The first flight has taken place of the Airbus A350-1000 XWB, Airbus's latest aircraft and Europe's largest twin-engined aircraft.
The aircraft, MSN059, first flew for around 4 hours on Thursday 24th November on a flight that marked the beginning of the test phase. It is one of three airframes that that will carry out the testing before entry to service for the type.
The A350-1000 which measures 74 metres (243ft)  nose to tail uses wings made by Airbus UK built at their Broughton site in North Wales.  It is built primarily from carbon composites making it lightweight and efficient leading Airbus to promise significantly lower operating costs (around 25%) over its class predecessors.
It also uses the British made Rolls-Royce Trent XWB-97 turbofan engines, the most efficient engines in the world.
The launch customer for the type is Qatar Airways but both British Airways and Virgin Atlantic have ordered the A350-1000, 18 and 8 respectively.
The A350-900 entered service in January 2015 with over 50 of the type already flying for airlines around the world.