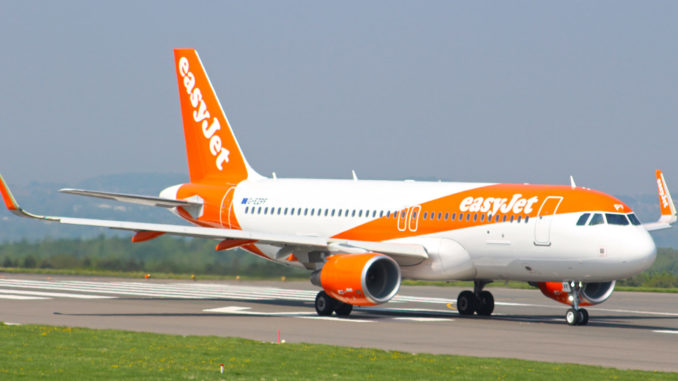 Low-cost carrier Easyjet (U2/EZY) has announced that it is to close three UK bases and cut over 4,000 jobs.
The airline is proposed to close bases at London Southend (SEN/EGMC), Newcastle (NCL/EGNT) and London Stansted (STN/EGSS) as it begins a consultation period begins on Tuesday.
The airline recently announced it will need to cut around 30% of its workforce which is around 4,500 staff from across the business with almost 2,000 of those coming from the UK workforce.
The proposed base closures will put around 700 pilot jobs at risk.
Easyjet Chief executive Johan Lundgren said: "These are very difficult proposals to put forward in what is an unprecedented and difficult time for the airline and the industry as a whole.
"We are focused on doing what is right for the company and its long term health and success so we can protect jobs going forward.
"Unfortunately the lower demand environment means we need fewer aircraft and have less opportunity for work for our people – we are committed to working constructively with our employee representatives across the network with the aim of minimising job losses as far as possible.
"These proposals are no reflection on our people at Stansted, Southend and Newcastle, who have all worked tirelessly and have been fully committed to providing great service for our customers."
UK pilots at Easyjet are represented by the British Airline Pilots Association (BALPA) and Brian Strutton, BALPA General Secretary, said: "We know that aviation is in the midst of the COVID crisis and we had been expecting Easyjet to make an announcement of temporary measures to help the airline through to recovery. 
"But this seems an excessive over-reaction and Easyjet won't find a supply of pilots waiting to come back when the recovery takes place over the next two years. Easyjet paid £174m out to shareholders, got agreements to furlough staff to protect cash, got £600m from the Government, has boasted of having £2.4bn in liquidity, and ticket sales are going through the roof so fast they cannot get pilots back off furlough quickly enough – so why the panic? It doesn't add up. We are meeting easyJet today and we will be fighting to save every single job.
"This is more evidence that aviation in the U.K. is caught in a death spiral of despair and individual airlines are flailing around without direction. BALPA repeats its call for Government to step in, provide a strategy and back a moratorium on job losses while all stakeholders sort out a holistic way forward for the whole aviation sector."
At the beginning of the global crisis, Easyjet secured a £600m loan from the UK government to keep the airline going after its flights were grounded.
The airline restarted flights to mainly UK destinations this month and plans to operate 50% of its network in July as demand for air travel increases.