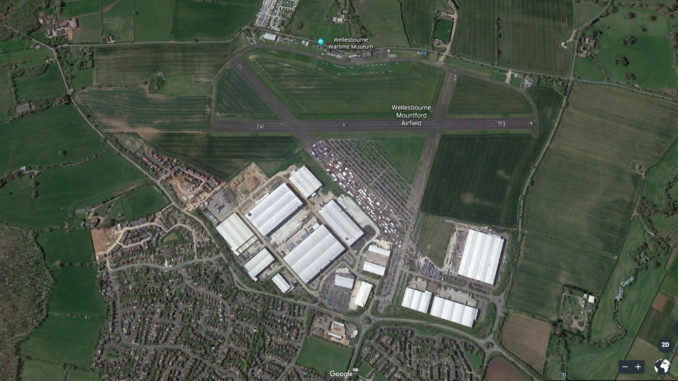 Stratford-Upon-Avon Council has commenced Compulsory Purchase Order (CPO) proceedings for Wellesbourne Airfield (EGBW).
Developers are interested in building homes on the site however the Council has stepped and has written to Littler Investments Limited in order to begin negotiations with a view to purchasing and protecting Wellesbourne Airfield as a working airfield.
The first stage is to give Littler Investments the opportunity to voluntarily sell the airfield. If that isn't successful then the council can impose the CPO forcing the owners to sell.
Cllr Tony Jefferson, Leader of Stratford-on-Avon District Council says: "Wellesbourne Airfield is an important facility within Stratford-on-Avon District.  There is a clear policy position under the District Council's adopted Core Strategy 2011-2031 that the site be preserved for aviation purposes.   
"The actions of Littler Investments Limited in terminating the leases of businesses operating on the site; wishing to demolish existing buildings on the site and the agreements with Gladman Developments Limited are all in direct opposition to this policy position. 
"The District Council has now decided to use its Compulsory Purchase Order powers in order to maintain the current planning use of the site."  
There has been an airfield at Wellesbourne since 1941 and during its life has been home to many iconic aircraft including Vickers  Wellington and Avro Anson bombers. It is now how to General Aviation aircraft and Avro Vulcan XM655, which is often put through ground runs at fast taxi events.
In order to protect existing businesses on the site, the District Council has asked that they are given temporary tenancies to preserve the livelihood of the 100 employees.