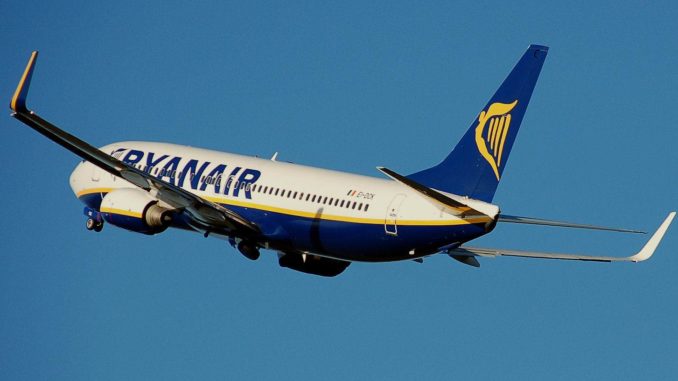 This weekend will see 2 Quarter Final matches for the Rugby World Cup played in Cardiff. With Both France and Ireland in action Cardiff Airport will see a significant increase in traffic over the weekend with around 200 extra movements expected.
In september Cardiff Airport saw passenger numbers increase by 21% on the same period last year, largely thanks to the Wales being co-hosts of the Rugby World Cup 2015 resulting in multiple pool games being played at the Millenium Stadium. The increase equates to just over 25,000 extra passengers.
Whilst most of the rugby traffic is via charter services airlines such as Ryanair have provided additional flights between Dublin and Cardiff for the period and have reported that each flight so far has been a sell out. Other destinations that have seen growth during the period are Faro, Edinburgh, Tenerife and Reus.
Talking about the boost to passenger numbers Debra Barber, Managing Director of Cardiff Airport said: "We are extremely pleased to see such positive numbers during September especially after the success of the summer season. We'd like to thank all those who are choosing to fly through Cardiff, we know customers may not have used the Airport for some time but by supporting the current flights it not only helps the Airport grow, it makes the case for airlines to offer more choice at Cardiff even more compelling.
"October will be an exciting month for us as we prepare to welcome fans travelling to and from Cardiff for the Rugby World Cup and expect to see in the region of 30,000 extra passengers pass through the terminal."
The period also brought some interesting and unusual visitors to the airport such as Corsair Airbus A330's and Go2Sky and Enter Air Boeing 737's and Hop Embraer's.
Outgoing airport chairman Lord Rowe-Beddoe added: "The past four months have seen notable growth which is set to continue.  The success of the new Flybe base plus strong load factors for airlines including KLM, Vueling, Aer Lingus and Thomson are also very encouraging.
"We know that customers will fly to and from Cardiff when there is the choice of destinations at reasonable prices. We remain focussed on giving customers even more options so that Cardiff becomes the Airport of choice for both Welsh passengers and those travelling to Wales."
The boost to airport visitors comes as the latest in a line of good news for the airport such as Thomson's recent announcement to operate cruise flights to Dubai and Vueling Airlines adding of 30,000 more seats in 2016.