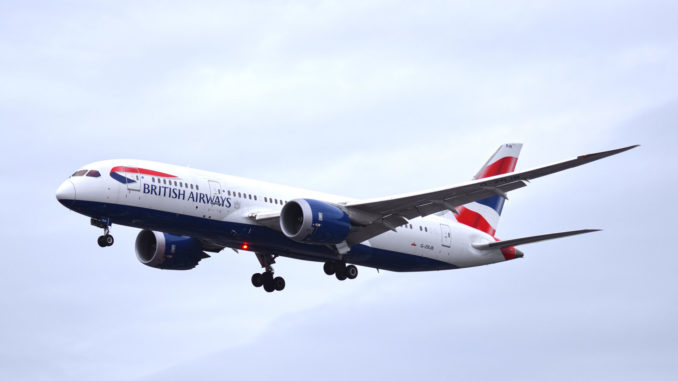 British Airways (BA/BAW) is understood to have a reached a deal with the British Airline Pilots union, BALPA, which will pilots take two-weeks of unpaid leave in April & May.
The agreement comes as the airline grounds almost 80% of its fleet as the coronavirus pandemic continues to disrupt travel across the globe.
The deal with BALPA will see the airline stop its consultation on redundancies for pilots that was threatened just days ago if an agreement couldn't be reached.
There is still no deal with the Cabin Crew Union Unite who are still negotiating with the airline but BA has now cancelled a performance-related pay bonus for mixed-fleet crew that was due to be paid at the end of March.
It remains to be seen whether the UK Governments announcement to guarantee 80% of employee wages will affect the future of cabin crew at the airline who are still under a notice of redundancy.
British Airways is currently in the process of storing aircraft across the UK as space is running out on the ground at London Heathrow & London Gatwick.
British Airways aircraft have already been sent to Airbus A321's to Glasgow and Madrid and some long-haul aircraft to Cardiff for storage. BA Cityflyers fleet of Embraers have been sent to Norwich and Southend.
At least one A380 is being stored in Manilla, in the Philippines also.
More aircraft are expected to go into storage this weekend with experts suggesting it could be up to a year before Air Travel returns to any form of normality.