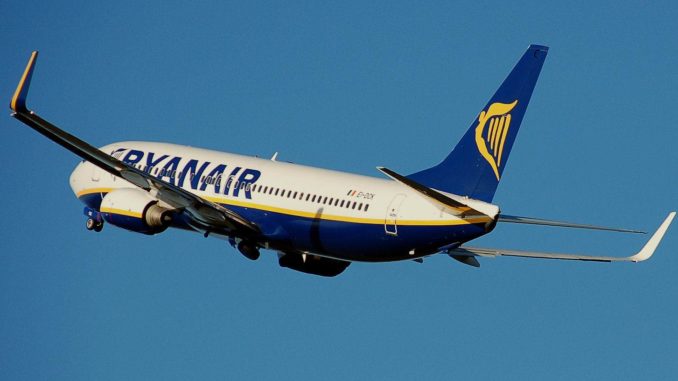 Ryanair CEO Michael O'Leary has said that a "Hard Brexit" could force Ryanair to create a UK subsidiary.
O'Leary said that if the UK is forced to leave the European Open skies agreement it would prevent the Irish low-cost airline from continuing UK domestic flights such as London to Belfast or Edinburgh as Ryanair would be a European not UK carrier.
The solution to the problem would be for Ryanair to establish a unit like Ryanair UK as a separate airline to operate its UK domestic services. But under EU ownership rules, the Dublin based airline could only own a maximum of 49% of any such airline.
He also speculated on Easyjet's future post-brexit saying he thought the airline would have to seek a European Operators Certificate as its exposure to the UK market would be "unsustainable".  One of O'Learys other speculations was that IAG, the group that owns Iberia, Vueling and British Airways would be broken up as you couldn't have a British airline wholly owned by a European group so he thinks IAG would likely sell off British Airways.
The speculation comes as Ryanair cuts its capacity growth in the UK from 12% to 5% because of Brexit.
Hard Brexit means that the UK will have failed to negotiate tariff-free trade before it officially leaves the EU. It's also known as "Clean Brexit" and is not the preferred option for most UK Business.