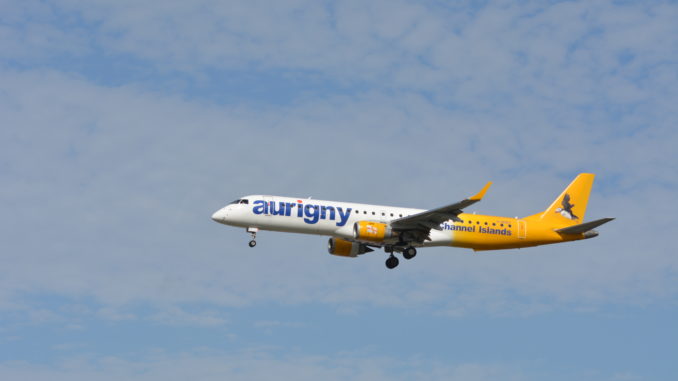 Guernsey based airline Aurigny has said that it could operate all of its routes with efficient ATR turboprop aircraft as part of its fleet simplification process.
The airline currently operates a mixed fleet of Embraer regional jets along with Dornier and ATR turboprops but the airline is seeking to cut its losses by 2023.
CEO of the airline, which is owned by the State of Guernsey, Nico Bezuidenhout said "With a simplified fleet, not only is cost reduced, reliability and dependability are improved."
The Embraer jets currently operate on Aurigny's flagship routes such as London Gatwick but the ATR forms the backbone of the airline.
Aurigny saw losses of £28m in 2020 with almost 20% of its spending was on maintenance contracts.
Expensive contracts on Embraer Jets was one of the factors which led to losses, and ultimately the collapse of, at regional airline Flybe.
Aurigny will be undertaking a thorough review of its fleet and network as it aims to curb the losses.