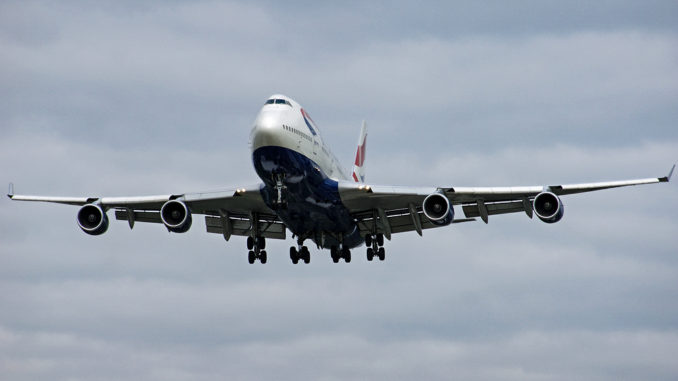 It left the runway at Cardiff Airport (CWL/EGFF) at 11:09 and touched down at St Athan (EGSY) at 11:18, has British Airways Boeing 747-400 G-CIVG just completed the worlds shortest Boeing 747 flight?
The flight between the two neighbouring airfields was the last for G-CIVG which has been retired from St Athan for parting out at specialist aircraft dismantler eCube but before when it touched down for the final time it may have set a record.
The previously known shortest 747 flights included another British Airways flight between Cardiff and St Athan. that flight lastest 14 minutes beating a previous Qantas record by 1minute.
The distance between the two airfields is just 3.67 miles as the crow flies and today's flight, BAW9172 departed runway 12 at Cardiff before making a left turn to immediately line up for runway 25 at St Athan.
Its maximum altitude was just over 3,000ft.
The previous flight between the two airfields in 2016 also left runway 12 at Cardiff but turned right and took a wider track across the Bristol Channel to line up for Runway 7 at St Athan.
If you know of a shorter one then please let us know on our Facebook page or via twitter.