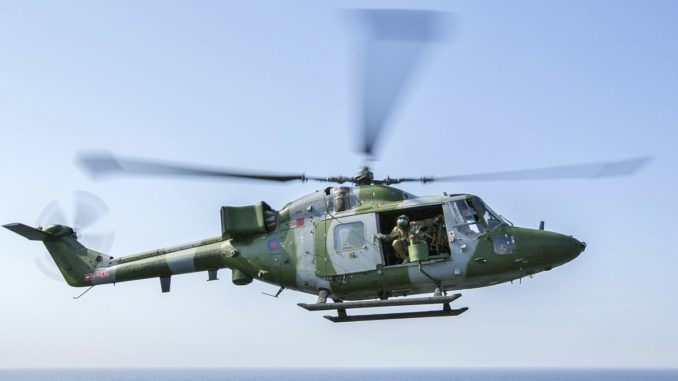 The Army will bid farewell to the Lynx Helicopter today as they carry out a special final Lynx flight around the UK today.
The Lynx helicopter has been in service with the Army since 1978 and has seen service in Bosnia, Kuwait, Afghanistan and Sierra Leone.
It has been used to: destroy tanks, evacuate the wounded, gather intelligence, provide humanitarian support, rescue those in peril, wow the crowds at air shows and much more besides. It's proven itself across the harshest of terrains from sub-zero temperatures to steamy jungles.
The Army is marking the Lynx's decommissioning from British Army service with the Army Air Corps taking five of the last remaining helicopters on a tour around England & Wales. After taking off from RAF Odiham at 9am the helicopters will take in some of the sites and locations to which the aircraft is most fondly associated: Middle Wallop, Upavon, Yeovil, Wattisham and St Athan to name a few.
The flight will culminate in an impressive V5 'air procession' along the length of the River Thames over Central London.