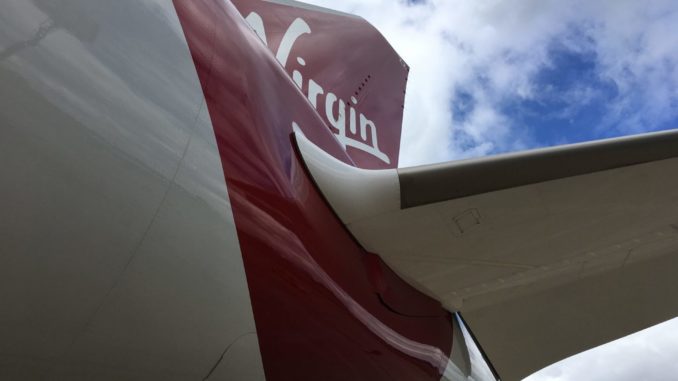 Airbus has lobbied the UK Government to provide a bailout for Virgin Atlantic (VS/VIR) as the airline struggles to survive.
Sources close to the airline have said several companies have directly contacted the Government setting out the harm it could do.
Those companies are understood to also include Heathrow Airport.
The letter from Airbus is believed to set out the harm the collapse of the Virgin Atlantic could do to the European aviation industry, in particular to the Airbus A330 and A350 programmes.
The wings for all Airbus A3XX airlines are made in North Wales and many other components including Landing Gear are made in Bristol.
Virgin Atlantic currently has 14 Airbus A330 aircraft in its fleet but the airline has selected the Airbus A330-900neo as the replacement for its ageing A330-200/300 models.
It also operates the A350-1000XWB of which it has 4 in service and 8 more due into the fleet.
Virgin Atlantic aircraft are powered by Rolls-Royce engines which is another of the companies that is understood to be lobbying for a bailout for the airline.
Rolls-Royce aero engines are manufactured in Derby.
Virgin Atlantic recently signed a memorandum of understanding (MoU) with the UK Government to take part in a £75m project to help repartriate Britons who cant get commercial flights back to the UK.
This could form the basis for additional financial help to the airline but public support for a bailout of Richard Branson's airline is believed to be low.
In the past 4 years, Monarch, Thomas Cook and Flybe have all asked for and been refused government help leading to their respective collapses.