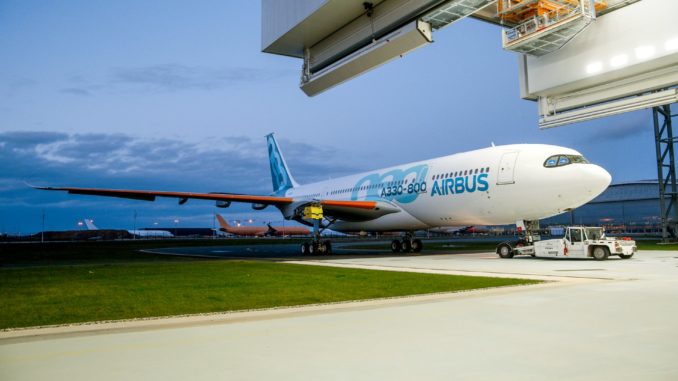 Sources close to Airbus have said that the Airbus A330-800neo could begin its certification program as early as next week after undergoing ground testing this week.
The ground tests included testing the British made Rolls Royce Trent 7000 engines on the initial aircraft.
The aircraft will need to carry out around 300 flying hours to complete the certification programme.
The A330-800neo variant is a 257-seat aircraft capable of flying 8,150nm. As yet it has no firm orders but it does have commitments from Uganda Airlines (M.O.A for 2 airframes) and Kuwait Airways (Purchase Agreement for 8 airframes).
Airbus is also hoping to deliver its bigger sibling, the 287 seat -900, to its launch customer TAP Air Portugal in the coming weeks.
The wings for both variants are built in North Wales at Airbus UK's Hawarden facility.
The commencement of the flight testing programme from Toulouse will be dependant on the weather.