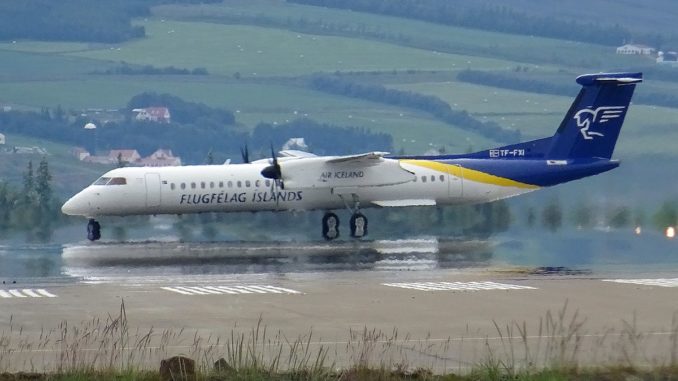 Icelandic regional airline, Air Iceland Connect (NY/FXI) will end its UK services in May 2018.
The carrier currently offers a service between Icelandic capital Reykjavík (KEF/BIKF) to Aberdeen (ABZ/EGPD) and Belfast City (BHD/EGAC) but these will end on the 14th and 13th May 2018 respectively.
The Dash-8 Q400 operated flights operate 3 times-weekly from the 25th March until they end in May (twice-weekly until March 25th March).
Air Iceland Connect is part of the Icelandair Group.