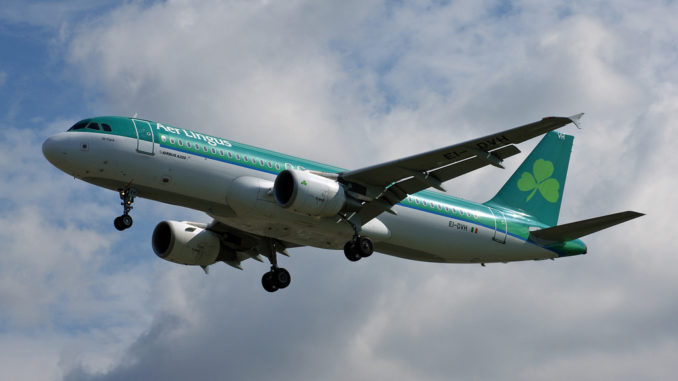 An Aer Lingus Airbus A320 has diverted into Cardiff Airport after it declared an emergency with fumes in the cockpit.
The flight, EI845 was en-route to Cork from Amsterdam when the pilots reported smoke or fumes in the cockpit. As a precaution, the aircraft diverted immediately into Cardiff Airport after declaring a general emergency.
The Aircraft, Airbus A320 EI-DEM, landed safely at 21:06.
A Spokesperson for Cardiff Airport told us: "Tonight (Thursday 12th Oct) an Aer Lingus flight between Amsterdam and Cork diverted to Cardiff Airport having declared a full emergency. This landed without issue at approx 2105.
The safety and security of staff and customers remains our top priority, and our team responded on landing as per emergency protocols. 
The airport is open and operating as normal with no impact on services."
Aer Lingus sent a replacement A320, EI-DEG, to take passengers onwards to Cork. That left Cardiff Airport around 01:10  this morning (13th October).
EI-DEM remains at Cardiff Airport awaiting an inspection from Aer Lingus engineers.