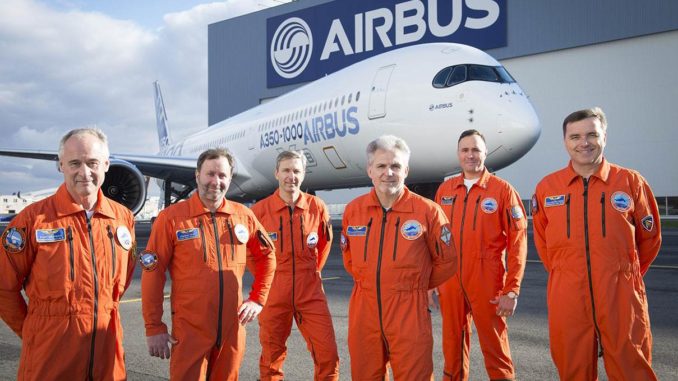 The 3rd A350-100 aircraft is about to join the test fleet at Airbus. The aircraft , whose wings are made at Broughton in North Wales is the final aircraft to operate that will share the load certification testing for the type.
The job of the 3rd aircraft will be to operator route proving flights and to test the certified range of the aircraft for ETOPs certification (Extended-range Twin-engine Operational Performance Standards). As such it will be fitted with a full interior cabin.
Airbus are on track to have the A350-1000 certified  in Q3 of 2017 with a planned delivery of its first aircraft to launch customer Qatar in Q4 2017.
Airbus Broughton has shipped 6 wingsets for the -1000 to Toulouse so far and can now work on 10 wingsets at a time thanks to its new production process.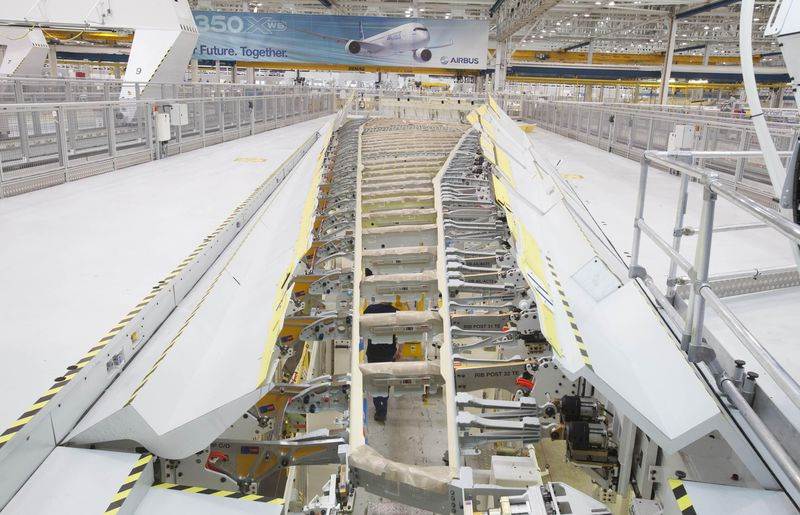 The A350, known as the Extra Wide Body or XWB promises an enhanced flight experience for the passenger with enhanced comfort built into the design along with a quiet and relaxing experience. The -1000 will seat around 40 more passengers the -900 model currently in service.