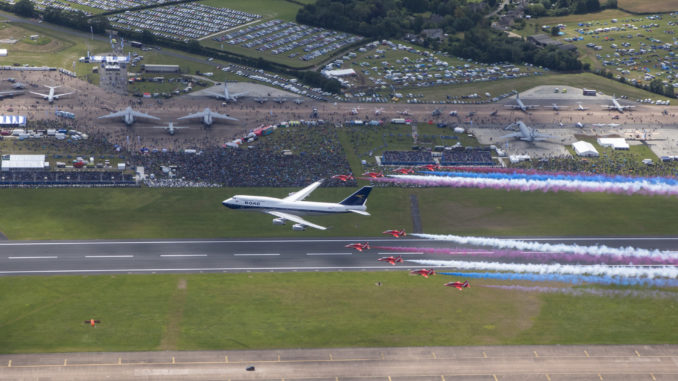 The Royal International Air Tattoo (RIAT) 2020 has been cancelled due to the Coronavirus outbreak.
The UK's biggest military air show attracts tens of thousands of visitors every year to RAF Fairford and raises money for the RAF Benevolent Fund.
The event had been due to take place in July.
Cancelling the event, organisers said "It is with enormous regret and disappointment that we have to announce the cancellation of this year's Royal International Air Tattoo, due to take place from 17 to 19 July, as a result of the challenging and unprecedented environment presented by COVID-19. 
"This decision has not been taken lightly and a significant amount of work sits behind this course of action.  The crisis, which is worsening by the day, and the implications of which are becoming more profound, has led us to conclude that the most prudent course of action is to cease any further planning to deliver this significant event."
Customers who had purchased tickets will get refunds.
The organisers added "At the heart of this difficult decision is our firm belief that staging the Air Tattoo this year would not only run counter to the current Government advice but would also be beyond what we could reasonably ask of our supporters. We recognise that our decision will have a negative financial impact on our valued suppliers and traders, on the local economy that benefits so much from the large influx of people who arrive in the area for one week in July, as well as on our parent charity. For this we apologise."