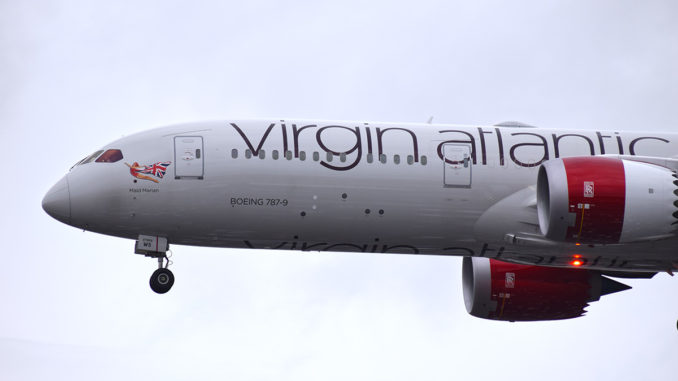 Virgin Atlantic (VS/VIR) has this week confirmed its intention to launch flights to India from Manchester Airport (MAN/EGCC).
Starting on 19th December 2020, the airline will operate a three-times-per-week service from Manchester to Mumbai (BOM/VOBB) followed on 5th January 2021 by a twice-weekly service to Delhi (DEL/VIDP).
uha Jarvinen, Chief Commercial Officer at Virgin Atlantic said "Following the relaunch of services from Heathrow to Mumbai and Delhi in September 2020, these new services from Manchester represent our continued investment in India.
"Both Mumbai and Delhi are popular year-round destinations, and we look forward to welcoming travellers from the North and Midlands onboard as demand for leisure and business travel gradually increases to the region,"
The airline is also offering a cargo service on both routes with the aim of connecting UK & Indian markets and onwards to the US.
Both routes will be operated by a Boeing 787-9 Dreamliner and will be available to book from Tuesday 20th October.
Flight Details
| | | | | | |
| --- | --- | --- | --- | --- | --- |
| VIR324 | Manchester | 10:50 | Delhi | 00:30+1 | Tue/Fri |
| VIR325 | Delhi | 02:20 | Manchester | 06:10 | Wed/Sat |
| VIR326 | Manchester | 09:35 | Mumbai | 00:05+1 | Mon/Wed/Sat |
| VIR327 | Mumbai | 02:45 | Manchester | 07:15 | Tue/Thu/Sun |