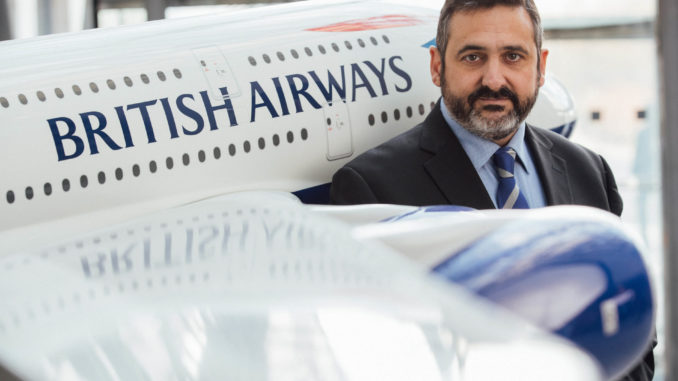 Union refuses to rule out industrial action
The assistant general secretary of the Unite Union Howard Beckett led a scathing attack on British Airways dismissal by email of at least 4,000 of its staff members on what is being dubbed Black Friday.
Mr Beckett said: "This is a very bleak day for the incredible BA workforce and will go down in the history of the airline as the day that it put the interests of the boardroom ahead of its passengers and workforce.
"These workers have given years of dedicated service to this company, some as many as 40 years, and indeed to our country, as many were involved in the repatriation of British citizens at the outset of this pandemic.
"Today they will be dismissed by email by an employer whose spiteful mistreatment of them is nothing other than despicable."
British Airways is making mass redundancies across all aspects of the business including Engineers and Pilots but Cabin Crew appear to be hardest hit of all the groups.
Those staff members that are being invited to stay must accept at least a 20% pay cut and many will be required to take unpaid leave.
Mr Beckett continued "This company has displayed scant regard for either employment law or basic common decency. We cannot trust them to do the right thing by this workforce, so we will be doing everything in our power to prevent this continued industrial thuggery.
"Make no mistake, 4,000 loyal workers are being forced out of the jobs that they love today by naked, company greed."
The Unite union, which led a campaign called BA Betrayal throughout the consultation process, has refused to rule out industrial action after todays events.
According to the airline around 6,000 members of staff took voluntary redundancy meaning British Airways has cut around 10,000 staff in total today.
The Pilots union, BALPA, did agree a deal with British Airways that saw its members accept a 20% pay that reduces to 0% after two years in return compulsory redundancies will be limited to 270.
In a last ditch attempt to get a deal, Unite said its members would accept the same deal but British Airways rejected that saying that both Unite and GMB had failed to attend the consultation meetings over the last three months.
it remains to be seen what Unite can do in the wake of today's actions.