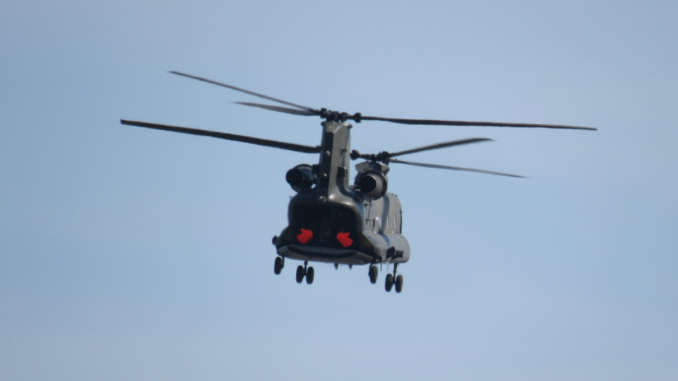 The UK's Ministry of Defence (MoD) has placed an order for 14 Boeing H-47(ER) Chinook helicopters in a deal worth £1.4bn.
The deal will see 14 'extended range' chinooks join the Royal Air Force (RAF) fleet starting in 2026 helping it to phase out older airframes.
Extended range Chinooks carry around twice the fuel load of a standard model allowing to operate in a larger area and stay airborne for longer.
The new aircraft will also come equipped with a fully digital flight deck and automated flight systems.
Defence secretary Ben Wallace said: "From assisting emergency repairs to UK flood defences, providing vital logistics support during COVID-19 to its warfighting role on Afghan battlefields, the Chinook has been the workhorse of the Armed Forces for over 40 years.
"The cutting edge H-47 (ER) will be at the forefront of our specialist requirements in dealing with threats and logistic support. Our £1.4 billion investment will mean we will be one of very few air forces with this capability."
All the new aircraft will be based at the UK home of the Chinook, RAF Odiham.